[smartads] This is the 8th of the 17 different regions of the Philippines I'm showcasing.  I have heard that the regions may be adjusted soon, so I'll keep an eye out for that.  No matter how they adjust them though, there will be beautiful things and poverty things to see.
The Bicol region is composed of four contiguous provinces: ALBAY, CAMARINES SUR, CAMARINES NORTE, and SORSOGON; two island provinces of CATANDUANES and MASBATE and seven cities namely Legazpi City, Naga City, Iriga City, Tabaco City, Ligao City, Sorsogon City and Masbate City.  The region is generally hilly and mountainous except for a few stretches of plains extending from Camarines Sur to the southwestern part of Albay and several smaller coastal and inland plains in other parts of the peninsula. It has many rivers, lakes, bays, mountains, volcanoes, and waterfalls, caves and springs. The beautiful and interesting spots are well distributed in the area. The region is dotted with volcanoes with the imposing and majestic Mayon Volcano as the most domiant.
http://en.wikipedia.org/wiki/Bicol_Region
Useless Knowledge:  A deep-sea clam can take up to 100 years to reach the length of three-tenths of an inch. The clam is among the slowest-growing, yet longest-living, species on earth.
http://www.sciencedaily.com/releases/2007/02/070221101429.htm
http://en.wikipedia.org/wiki/Earth
http://en.wikipedia.org/wiki/Ocean
http://wwwphilippinesceneries.blogspot.com/2010_09_01_archive.html
28 Jul – Hits @ 0105 = 764488 = 5906.
At 0139 I completed one of the levels of Plants vs Zombies that I use to have a hard time beating.  These days it's not so bad.  I can handle it pretty readily now, but I won't say that I can beat it EVERY TIME.  I will bet I could beat it 9 out of 10 times though.  The level is the Survival Roof Top.  Try it, you'll hate it.
I have no idea what time it was when I got up today.  The cool thing about that is, it really doesn't matter.
It's 7 minutes until noon now and today, so far, has been pretty uneventful.  I had some PB & J for breakfast and will probably make some stew in 2 or 3 hours.
http://www.philippineriddles.com/albay-bicol/
Last week we had a motorcycle lose control and crash close to the front of the Ciriaco.  When I was outside I saw the motorcycle and I saw a young lady walking around looking like she was trying to shake it off.  I just came back into the house.  I figured it was just someone else driving without a helmet, too fast and/or over loaded on a wet road.  Well today I found out that that motorcycle actually slide into somebody that was walking on the road and knocked him over.  The guy hit his head and was taken to the hospital.  We just found out that he died at the hospital.  Maybe that young lady wasn't trying to shake it off.  Maybe she was upset about hitting someone.  I don't even know how many people were on the motorcycle, probably 1 or 2.  Like I said, I just saw a young lady walking around and no one else that was watching with me got excited or ran over there either.
http://www.filipino-food-lovers.com/bicol-express
I'm actually surprised that there are not more accidents around here.  There is a blatant ignorance of safety equipment on vehicles of all types.  I was even told at one time, not sure if it's true or not, that the pajak-pajaks are not allowed to have a headlight.  I figure that's got to be wrong.  They should be allowed something up front to show their way and let others know you are there.  Most vehicles run without lights half the time they are driving at night time anyway.  Titing says he never noticed that about the no headlights.  I guess I'll point it out to him next time I see one and he is around.
I finished the last of the stew I made the day before yesterday.  I did make some new stew today, but I'll be putting all that in the refrigerator.
http://www.etravelpilipinas.com/hotel_resort/bicol_hotel.htm
It's 3:48pm now and I just finished taking a shower.  I didn't take one because I was stinky, well maybe a little, but I took one because I was so sweaty.  It's Thursday now and only 2 more days before going to Tacloban.  Wouldn't you know it though, I've got a sore throat.  I'm still determined to go though.  I does look like I may have to wait until next month to get the fans though.  I'm hoping to have enough leftover from the trip, paying salaries and paying bills to be able to buy 1 small fan anyway.  I want to put it out in LolyKat, so I won't have to keep bringing this one out.  We really need to buy 3 fans.  I think that 1 large one, 1 medium and 1 small would be the best, but maybe just 3 medium ones will do.  I'll have to check prices and see what I have left over.
http://www.asiarooms.com/en/philippines/bicol/175392-misibis_bay.html
Lita said J would bring the fan to a shop downtown, but she later said that someone from the Ciriaco said they would fix it too.  So we'll see what happens there too.  If we could get that one fixed, then we could by 2 more.  One to put on top of the cooler in LolyKat and one on top of the freezer in the kitchen.  Just put them on medium and let the oscillate all day.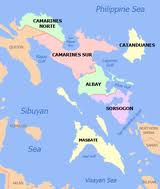 We've had plenty of customers today, so I'm sure we will be running out of food.  I hope the BBQ portion goes as well tonight.  They have another convention at the Ciriaco, so that's probably part of the reason for the increased business.
I finished off a Red Pepsi this morning and it will "probably" be my last one for awhile.  I think I need to stick to drinking mostly water, tea, lemonade, beer and a little win mixed in there now and then.  If I need a soda fix, I'll get a Mountain Dew.
http://menstream.blogspot.com/2008/08/visit-philippines-3-bicol-region.html
The hits for the website are doing very well so far today.  In exactly 15 hours, there are already 5786.  There are still 9 more hours to go and we are already less than 200 hits from the 24 hour total yesterday.  We may have a new hit record before it all said and done.
I'm going to kill a few terrorists, then start on the blog for the evening.
J is home early.  I'm trying to get Lita to explain to him about the leak over our TV.  He needs to put something on it that won't blow away.  She wants to wait until Sunday, but this is something I said needs to get done now.
I did end up eating another bowl of stew today.  Not a full one, but almost.  It is now 5:58pm so I know that will be my last meal of the day.
http://www.worldinprint.com/fishermens_stilt_houses_pilar_bicol_southern_luzon_philippines_southeast_asia_asia/print/4264573.html
I got to carry Casandra around for awhile today.  I took her over to the Pepsi Warehouse and let her look around at all the new things.  Well new to her and it seemed to be just about everything.  A couple of days ago she acted like she didn't know me and cried when I held her, but now she is all smiles again.
Someone from Muscat, Masqat (Oman) was asking "Can a foreigner buy lotto tickets for 6/55".  The 6/55 is the large jackpot lottery in the Philippines.  The answer is:  "Yes".  I have bought them many times and even had the fortune of winning P100.  I don't buy them much anymore though.  I should.  The tickets for the 6/55 are P20 each, but I think some of the other ones are less expensive.
Useless Knowledge:  Aerosmith liked to bring chainsaws with them on tour so that they could hack up hotel rooms more easily. They also traveled with extra-long extension cords, so that the televisions they tossed out windows would keep playing until they hit the ground.
http://en.wikipedia.org/wiki/Aerosmith
http://en.wikipedia.org/wiki/Chainsaw
http://en.wikipedia.org/wiki/Television
http://bicol-hotspot.blogspot.com/2010/12/bicol-hotspot-mayon-skyline-hotel-and.html
It has been confirmed that the road to Tacloban is open.  So it looks like this Saturday I will finally get back to Robinson Mall.  Since the KFC menu seems to be so popular on this website, I will be sure to get a picture of the full menu and post it also.  I might as well get the menu for Shakey's Pizza while I'm there too.  I'd like to go to the Dream Cafe while we are there, but it won't be happening this time.  We will be short enough on money now and any left over money will be used to purchase fans.
That Dream Cafe is like the Jungle Restaurant in Cebu.  I would like to go to both of them, but have been unable to so far.  Someday, probably next year at this time, we won't have to worry about whether we can afford to go or not.  As long as we don't get crazy and spend too much, we will have enough money to survive here, without a problem.  I know that 2 years from now we will be set.  That is when we will be able to travel to other countries that we've never been to, like France and Italy.  I also know that if we remained in the US, we'd never be able to do something like that.  I still think that the projected 5 years to adjust to the Philippines can be done in 3 years.  Maybe it just depends on the person, what they are adjusting to and the assistance they get in the process.
http://vcrown.com/landscape-photography-2/cagsawa-ruins-bicol-region-landscape/
It's 9:08pm and it's pretty quiet out front.  J just closed LolyKat and no one is drinking tonight.  There will probably be a few people out there Friday and/or Saturday night though.  This Saturday I may go out and join them.  I hope it doesn't end up going to the extreme though.  I don't like hangovers.
J did go on top of the house and found out where it was leaking.  He put a basin filled with charred coconut shells, which is what we use for charcoal here, on top of it.  It's already heavy enough to withstand some pretty strong winds, but when it rains it will add water to the mix and that will make it even heavier.  This is just our temporary fix until we can get enough money for a permanent fix.  It seems like a lot of little things keep popping up that need to be done around here, and most of them cost some type of money to complete.  That leak doesn't drip every time so, since it doesn't, there are more pressuring issues that need to be resolved first.
http://monicabaylon.wordpress.com/2009/06/21/fifth-stop-bicol/
I need to go close the gate again.  It seems that people around here can't seem to remember to close and latch that gate.
It looks like we will have a new record for the number of hits tomorrow.  I hope so.
Useless Knowledge:  The phrase "the whole 9 yards" derives from World War II combat pilots in the South Pacific. Their planes were armed with machine guns that took .50 caliber ammo belts, which were exactly 27 feet long. Hence, whenever the pilots blasted all their bullets at a target, it caught "the whole 9 yards.'
http://en.wikipedia.org/wiki/The_whole_nine_yards
http://www.phrases.org.uk/meanings/the-whole-whole-nine-yards-enchilida.html
http://en.wikipedia.org/wiki/World_War_II
http://www.travbuddy.com/Bicol-travel-blogs-1338911
Salamat, Palaam
Today in Philippine History
Imperialist Civil Gov.-Gen William Forbes (right, back row)
1909 – Ten years into the bloody and protracted  Philippine-American War (1899-1914), the imperialist United States-installed colonial civil government of  Gov.-Gen. Cameron Forbes recommends the reconstruction  of Jose Protacio Rizal's house in Dapitanwhere the Filipino hero was  exiled during the Spanish colonial era;  Rizal would be an "American-sponsored" figure to be made  as the Philippines' "national hero" by the Bald Eagle colonial government, chosen over the 'too radical' Andres Bonifacio y de Castro, Supremo of the underground-society-turned-revolutionary-government fighting the Spanish rule, the Kataastaasang, Kagalanggalangang Katipunan  nang manga Anak nang Bayan (KKK), and the 'Sublime Paralytic' Apolinario Mabini y Maranan who will be considered by the imperialists as 'unregenerate;'
— 54 years earlier, on July 28, 1855, Juan B. Marcaido is granted a gold medal for  his efforts and studies on the method of banana fiber  extraction by the Economics Society of Friends of the Country; on July 28, 1963, 24 Philippine Boy Scouts and  Scouter delegates to the 11th Boys Scout World Jamboree in  Marathon, Greece, perish in a airplane crash in the Arabian  Sea.
Photo credit: http://manila.usembassy.gov/wwwjq561.jpg