[smartads] Well I started this a little late.  I hope I can finish it all tonight before I fall asleep at the keyboard.  It is 10:45pm before I even started typing.  I was copying videos and I found so many old songs that I have missed and I couldn't stop.  I'm sure there are still 1000's of them out there that I'd like to have.  I'm going to try to get them all too.  I don't even need that stupid iLivid that kept changing my homepage.
The City of Navotas (Filipino: Lungsod ng Navotas) is a 1st class city in Metro Manila, Philippines. The city occupies a narrow strip of land along the eastern shores of Manila Bay. Navotas is directly north of Manila, west of Malabon City, and south of Obando, Bulacan.
http://en.wikipedia.org/wiki/Navotas
http://zip-codes.philsite.net/
Dubbed as the "Fish Trading Capital of the Philippines", Navotas is considered to be a very important fishing community with 70% of its population deriving their livelihood directly or indirectly from fishing and its related industries like fish trading, fish net mending, and fish producing having marginal percentage of inter-Island fish producers. Navotas occupies a portion of the Metropolitan Manila bound in the west with shoreline of Manila Bay, which is a strategic coastal front and suitable for all kinds of vessels.
Navotas is famous for fish sauce and shrimp paste (patis and bagoong in Tagalog respectively).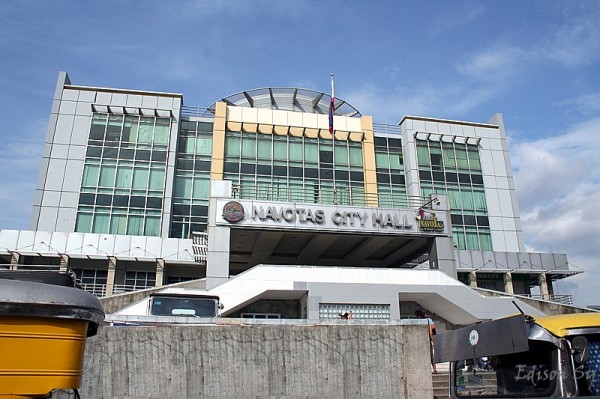 http://www.panoramio.com/photo/38804519
Okay, this is my first caught up post.  Y'all are all caught up on my life.  I don't know why anyone really cares because I think my life is boring and plan to add some excitement soon.  I guess it's like, "One person's junk is another person's treasure".  Maybe some things that I do or say hold a special interest to someone out there for some reason or another.  I hope so.  I hope that something I say or do makes a positive difference in someone's life.
In 8 more days we will be heading for Cebu.  I talked to Mar this evening and he said he will be picking us up between 4:30pm and 5:30pm on Saturday, the 4th.  The ferry leaves at 7:00pm.  I hope this ferry ride will be pleasant because I wanted to fly, but like I said in a previous post, I can take more better pictures on the ferry than the airplane.  This trip to Cebu will be my first entry in a new travel blog I will be starting so expect a lot of pictures.  This blog will still have some information about the trip, but the details will be at the new blog.
I just finished updating Java on this computer, but I  hope it is not like Google and Facebook have been recently.  The instructions on those 2 are coming up in Tagalog and I can't see to find a place to change it to English.  It actually asked me once if I wanted to have it in English instead on Google and I said "Yes", and it worked, but it's doing it again.  Anyone know how to fix that?
http://www.paraisophilippines.com/category/metro-manila/navotas-city/
At 10:45 Lita left to go to the market.   She went to buy things for the store and the house so she might be gone for awhile.  She will definitely be buying some chicken because I stressed that to her several times before she left.
Okay she's back.  I'm in the process of putting things away in the store.  She forgot a few things, but most of it is here.  She's not helping me for two reasons.  One is that she is in the kitchen cooking some pepper chicken and two I don't like for her to help me because all she does it get in my way.  I can do it faster without her.
The chicken doesn't take long to cook because she is done with it and it's time to eat.  Chomp!  Chomp!  Chew!  Chew!  Okay, I'm finished eating.  I had that peppered chicken with rice and the remainder of the BBQ sauce that Wayne brought me.  It went pretty fast, but I'll get some more next weekend.  I think I'll pick up about 4 bottles of BBQ sauce so it will last 'maybe' a month.  Timeline: 2:45pm.
I'm watching a Heart video, "All I Wanna Do Is Make Love To You".  Heart is my favorite singing duo.  I think Ann Wilson has an awesome voice and Nancy has a wonderful voice too, plus she is fantastic on the guitar.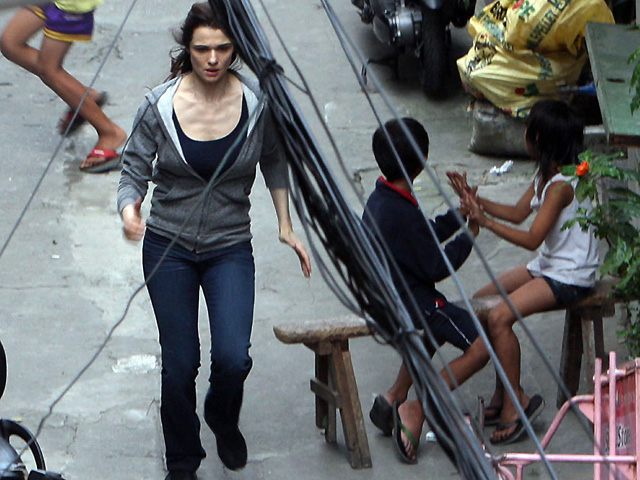 I'm pretty sure I'll have to go out to LolyKat soon.  Vicky had to leave, again, for about a 1/2 hour, so Lita is covering both the store and the food while I am in here on the computer.  If it's get busy in the next 1/2 hour, I'll have to get out there in a hurry, but I hope it doesn't right now.
One of the pens I bought not too long ago has run out of ink.  I though maybe it was just turning into a cheap pen like most of the others ones I have around here, but it wasn't.   I checked and it is actually out of ink.  It must be all the note taking I do.  When I bought the pen they said that they usually have the refills for that type of pen, so I better head over there to check on that.
Rain Days = 3 in a row.
At this point of the day I had about a dozen videos put in my video file.  I had to stop because, as I predicted, it's time to go to LolyKat.  We are pretty well stocked in here now, but I think I will be closing around 7:30pm anyway.  I'll stay open late tomorrow night.  There is a show on TV tonight that I've been following, a Filipino show, and tonight is the finale.  I want to find out if all goes as I predicted.  I've been pretty accurate so far, except that someone died that I didn't think would.
http://www.geckogo.com/Guide/Philippines/Luzon-Islands/Navotas/Explore/Lodging/
Lita just told me that Neneng told her that there will be another 12 hour brown out tomorrow morning (0600-6:00pm).  I went to their website to check it out, but it did not say anything about it there.  I wonder if it's true or maybe they just did not post it?  I guess I'll find out about 0600.  They'll just say it is line maintenance again anyway.
If we do have that brown out, I was thinking it'd be a good time to go downtown and check out the coffee shop, but I won't be able to go.  According to Lita, we won't have the money for that until at least Wednesday.  Well I know we'll have it on Wednesday because that is the day that I officially take over paying everything before she even sees the money.  I already asked Rick if he'd be available this weekend, and he has already responded.  I hate to do that, but I thought for sure I'd be able to go Sunday.  I guess it doesn't really matter though, we probably should go during a weekday anyway, it'd be less crowded then.  I'm going to try to talk Rick into going to both the Island Cafe (which he says someone recommended for it's American style breakfast) and to Bo's Coffee, which is brand new in town.  I also hope that Wayne and/or Blair are in town and they will be able to go also.
Lita wanted to make some chicken adobo for tonight, but I talked her into waiting until tomorrow.  It's already 6:15pm and I'm still plenty full from the peppered chicken and rice from earlier.  She did buy me 2 jars of peanut butter today, so if for some reason I get hungry tonight (which I doubt), I can always make a peanut butter sandwich.  She bought a loaf of wheat bread today too.  I don't mind white or wheat bread, heck I even eat rye bread.  I should have reminded her to buy some jelly, preferably strawberry.  I'll just to remember to get that when we are in Cebu because they probably have a better selection there.  I'm probably going to get only 1 box of things at a real supermarket before we return because I don't want to have to carry a lot of things on the ferry boat.  I'll have a small suitcase, with both or things in it and that one box, so that's not bad.
http://www.paraisophilippines.com/category/metro-manila/navotas-city/
Something inconceivable to me:  I asked Jay (aka Saddam) what he would prefer to eat out of fried chicken and canned corn beef with potatoes.  He chose the corn beef & potatoes.  I just don't understand why anyone would do that.  Is it just me or are there many other people that would choose that?  What would you choose?
I need a haircut again.  I've learned that, like in the US, you don't go get a haircut on the weekend here.  It's too crowded.  Lucky for me, I can go just about anytime I want to.
Lita decided that she wanted some beer for tonight.  Isn't she a good wife.  We sent Jay out to buy a liter of Red Horse (or, as Rick calls it, piss) and we drank most of it.  I wasn't in a real beer drinking mood, but I'm sure it will be gone before tomorrow night, so we'll probably have to get another 1 (or 2) (or 3).
This post turned out pretty long, but that's not unusual since I was in LolyKat for awhile.  There were not very many good pictures of this town.  Mostly it was a lot of poor people living in slums.  I didn't want to exploit that.  I hope y'all enjoyed the post and what pictures I did put on here.
http://abadclan.atspace.com/Junns/navotasSeal.html
Salamat, Paalam
Useless Knowledge:  Reportedly, in December 1995 British researchers discovered that at least 10 percent of the zealous Star_Trek fans they queried had unstable personalities and took the science-fiction franchise too seriously.