[smartads] It's another rainy morning here in Calbayog.  Rain always hinders our food selling but it hasn't rained too much yet and it's nice to have the rain when it is not coming down in buckets and being accompanied by gate destroying winds.  We wish it would only rain on Sundays, but I haven't been able to figure out a way to make that happen yet, so in the meantime, I'll just take it as it comes.
Samar, formerly and also known as Western Samar, is a province in the Philippines located in the Eastern Visayas region. Its capital is Catbalogan City and covers the western portion of Samar as well as several islands in the Samar Sea located to the west of the mainland. Catbalogan City and Calbayog City, two of the three cities on Samar Island, are located in the province of Samar. The province is bordered byNorthern Samar and Eastern Samar. Samar is connected to island and province of Leyte via the San Juanico Bridge, which spans the San Juanico Strait, the narrowest strait in the country. To the south is the Leyte Gulf.
http://en.wikipedia.org/wiki/Samar_(province)
http://www.flickr.com/photos/8724323@N06/4748733382/
http://paradiseiland.webs.com/
Samar province is hilly, has some mountain peaks ranging from 200 to 800 meters high and narrow strips of lowlands, which tend to lie in coastal peripheries or in the alluvial plains and deltas accompanying large rivers. The largest lowlands are located along the northern coast extending up to the valleys of Catubig and Catarman rivers. Smaller lowlands in Samar are to be found in the Calbayog area and on the deltas and small valleys of Gandara and Ulot rivers. Slopes are generally steep and bare of trees due to deforestation. Run-off waters after heavy rains can provoke flooding in low-lying areas and the erosion of the mountains enlarges the coastal plains of the province.
Hit Count:  The last hit count on November 23rd was at 1,668,007.  Right now the hit count is at 1,688,917.  That is an impressive increase of 20,910 for a 2 day period.  Actually 2 hours short of a full 48 hours.  That is an average of  10,455 for those 2 days and would be a total of 3,816,075 for 1 year.
LolyKat:   I sure will be glad when the store opens back up, although I have been recruited to watch the store in the afternoons, it's okay.  Besides just selling in the store, I will also make it a point to control the inventory, especially the soft drinks.  Of course all the inventory is important, but I point out the soft drinks because we get those on credit from Titing and I think that we have stretched that to about as long as I want to.  Today (Friday), if all goes well, we ordered our last 'on credit' drinks from Titing.  Starting in December LolyKat should be opened again and we will be locking the door to the store. I hope to be able to add Tropicana and bottled water to what we sell soon, probably in January, but maybe February.  When the store was open before, the inventory was kept haphazard.  No one was being very accountable really.
http://www.flickr.com/photos/fairlane/page10/
Retired?:  I tried not to interfere with the LolyKat business because it was Lita's project, but I guess that can not be the case.  She has too much on her plate to be able to handle everything.  I tell her that she is suppose to be retired.  That's the main reason we moved here to the Philippines actually.  In Texas she was working too much and it only flared up her arthritis and temper.  I tried to get her to slow down and did somewhat, but she doesn't like to sit idle.  I couldn't find another job after getting laid off from Cypress Semiconductor.  I was making quite a bit less on unemployment than I did while I was working and I was damn tired of living off the government.  So, although it was a year earlier than we planned, here we are in the Philippines.  Actually being here a year earlier and the job layoff are the 2 biggest reasons that our house is not complete and we are having such a hard time here right now.  I still predict things to be a lot easier beginning in February and I predict that by the end of 2012 things will be where we can actually start doing some of the things we always thought about doing beginning in 2013.  The main thing we want to do is travel a little bit.  We desire to see more of the Far East, some of Europe and a lot more of the US that we haven't seen yet.  We have been thinking of taking a train all around the US, stopping in selected towns for shopping eating and sightseeing.  I'm sure that Amtrak has some sort of tourism service.  If not, we will make up our own.
http://www.dutchpickle.com/philippines/samar/around-samar.html
Veggies, Chicken & Puto:  On Wednesday afternoon I went to ask Neneng if there one of the sari-sari stores in the area sold vegetables.  I had run out of potatoes, carrots and onions and I was getting hungry.  She told me that I didn't have to buy any because she had some for me in her refrigerator.  I tried to pay her for them, but she wouldn't let me.  On Wednesday evening Marianne showed up and brought us some puto.  Then on Thursday evening Marianne showed up again, this time with some BBQ chicken from Chooks to go.  Both times not asking for any payment.  I'm sure that her parents (Mar and Ludy) are the ones paying for it, but it wouldn't surprise me to find out Marianne was paying for it herself.  That's just the kind of person she projects herself as.  How am I ever going to lose weight around here with all this food.  Actually it's 12:20pm on Friday right now and I just finished eating some more of that chicken.  I just eat it with some bread.  No vegetables for this meal.  All I have left is a carrot and some onions anyway.  I guess I'll have that tonight with some more chicken.  That will probably be the end of the chicken after that.
http://en.wikipedia.org/wiki/Puto
http://www.flickr.com/photos/joevy/1367782767/
Added Some Things:   I added a couple of items to the website.  Probably only one that you will notice on a regular basis.  First I added another Sub-Page under the Page "Recipes".  It is called "All Recipes".  It's the same place that the puto recipe is at.  In fact that recipe is what got me to looking around that site and then I decided to add it.  I have not added too much to the recipe Page anyway and figured it was due.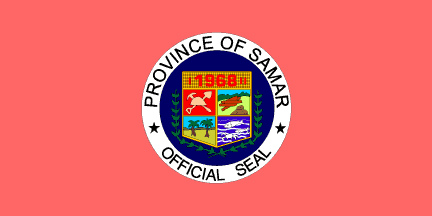 The other thing I added was the "Donate" button.  I know people are not too keen on donating money these days and I really don't blame them either.  I known I can't afford to donate much of anything in the monetary department.  I use to have a button on there before, but decided to take it off.  It never got any donations anyway.  I put it back on "just in case" someone needed to donate money for a charitable write off on their income tax or something. Also if I do happen to get some donations, then whatever I get will be used for our trip to Cebu.  Remember Lita and I need to go there to get her Social Security started.  We sure can't afford to pass up the income from that.  I also added a recognition wall in case you would like to have your name on record as donating.  You know it seems that it's always the first one that is the hardest to get.  So I was wondering if someone out there would get it started with even $1.  I have the default set for $5, but you can change it to whatever you want.  I'm figuring that if someone starts, then others will see and they will want to donate too.  Maybe it's all just my imagination, but we shall see.  Anyway, it's just an option, it's not necessary, but all donations are appreciated.  I did get an e-mail saying that a donation had been made to it, but I didn't see it in my account.  I'm not sure if it is some kind of scam thing (there are so many of them out there), so I'm waiting to see it in the account.  The e-mail actually had a link, supposedly to Paypal, but I didn't use that link.  I don't trust people enough for that.  They might just be trying to get my Paypal information.  I opened another window and check my account from there.  I didn't see a thing, so that's why I'm suspicious.
http://www.wilstop.info/2010/10/03/travel-info-caluwayan-palm-island-resort-restaurant-philippines/
Eaters: Those 9 eaters that were here on Tuesday, came back on Wednesday and Thursday.  It's 12:42pm on Friday and I haven't seen them today, so I guess they ain't coming.  We will probably see them tomorrow though.  Lita lets them eat on credit during the week and they come by on Friday (their payday) or Saturday to settle up the bill.  She has been doing that for awhile and so far we have not had a problem with it.  I'm sure that if we ever do, then we will have to think twice about offering them credit to eat.  It's hard to pass up making so much though.  I mean there are usually 9 of them and that generates a decent amount of income, especially with 2 or 3 meals during the week and it's nice to have that at the week's end.
Musical Keyboard: Lita traded a broken ring for a GL-444 – 54 key digitablelectronic organ.  That's what it says on the box anyway.  Lita knows her jewelry and she said when she bought that ring new, with the garnet stones in it (her birthstone), it cost $40.  Before she offered him the ring, she took the birthstones out, but he still accepted it.  So that seems like a good deal.  It has lots of background sounds and it plays different tunes, but I didn't see any instructions on how to actually learn to play it.  I think that when LolyKat opens next month, I will put it in there and learn to play it.  Maybe the noise will attract customers.  When I'm reading, playing cards, playing that stupid game or whatever else, I'll  just set it to play some musical tunes and maybe draw a few customers in that way too.
http://iloveeasternvisayas.com/tourist-destination-travel/caluwayan-palm-island-resort/ (Yes I know, Eastern Samar site, but the resort is in Samar)
I'm a Big Fan:   On Thursday Leo was bringing an electric fan to a friend of his that fixes fans.  The fan Leo was bringing belonged to Titing but he asked us if we have a fan that needs to be fixed.  Of course we do.  The one I've been trying to get fixed properly for months now.  Well at a little before 1:00pm today, the guy brought the fan back … fixed.  He didn't say anything about needing a part, like the last guy did, he just fixed it.  It works good and he cleaned it too.  There are now 3 distinctive speeds again.  I love it.  The price for making me happy, in this case, P120.  This guy also sells fans that he has repaired.  He said that he had standing fans for around P300.  Well somehow or another, I'm going to budgeting in at least 1 fan this coming payday.  Think we need about 4 more fans, at least, but I don't want to overdo all at once.  I'll budget in one more next month then two more in February.  Then I'll have a total of 7 fans, which should be plenty, maybe even too many, but I can always use a spare.  That will mean using the air con less, thus lower our electric bill, which is always a good thing.
These 2 seals (above and below) are for the 2 largest cities in Samar.
http://www.skyscrapercity.com/showthread.php?t=706718
Electrical Water:  Well we have our utility bills for the month.  I'm happy to say that they are the lowest bills we have had since we've been here.  If you remember, our first electric bill was well over P6,000, but this current bill is less than half of that bill.  It is P3138 (about $74).  I could really get use to that bill.  The water bill also has gone down this month.  It is for a family of 3 now, remember that, and it is P1,736.50.  That about P200 less than last month and last month's was about P200 from the month before that.  At this rate, they will be owing us money at the end of the month pretty soon.  The way it's suppose to work is that the other 2 families contribute P500 each and we pay the balance.  So if all goes as it's suppose to, our share for the month is P736.50 (a little over $17).  I can really learn to live with that.  Of course we don't always get the money from the others and we of course have to pay the bill anyway, which would come out to the equivalent of a little over $43.  We are going to be talking to the water company about having it changed so that we pay for only the water that we use.  A lot of that bill is from people using the washing machine and the children playing in (and leaving on) the water.

http://www.flyphilippines.com/samar-jasminresort.php
Related Websites:
Other Interesting Stories:
http://antipinoy.com/free-education-or-affordable-education/
Salamat, Paalam
Today in Philippine History
Photo credit: http://joserizal.info/Biography/man_and_martyr/chapter15.htm
Imperialist U.S. Gen. Arthur MacArthur