[smartads] We now have 142nd countries visiting the blog.  Someone from Davao City  is curious of  how a Texan can live in the Philippines.  I have the information on both these things inside.
http://www.cagayan-de-oro.com/legendseal.htm
We finally got another country that decided to take a chance and view my website.  The name of the country is Benin.  I never heard of this country, so I looked it up.  It is a country in South Africa and it is just west of of Nigeria.  I welcome any and all Beninese people to view the website.  Here are a couple of links that will give you some information on this country.  In case someone asks you about this country in the future, then you'll know.
https://www.cia.gov/library/publications/the-world-factbook/geos/bn.html
http://s07.flagcounter.com/factbook/bj
While I was taking notes for my post, someone came on the site looking for information on "if your texan how can you stay in t".  I guess they meant, The Philippines, but I'm not sure.  I saw them come online and I wish I would have been able to contact them, but I have no way to do that.  Maybe I should have left that chat thing on the site.  I'm not sure it worked on every page though, maybe just the front page.  It's something to check into.  I wish that whoever it was, would have left a message in the comment section.  If it was the Philippines they were curious about, then I could have explained so many things to them.  They got directed to the Marju Krisel Hotel and Resort comments for some reason, so I'm sure that wasn't much help.  Maybe they'll see this post and leave the comment later.  Here are a couple of links to Davao City, just because.
http://www.davaocity.gov.ph/davao/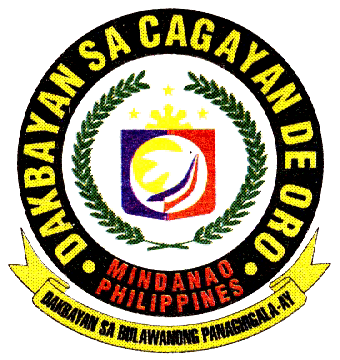 Useless Knowledge: The full name of Rhea Perlman's award-winning character on TV's Cheers was Carla Maria Victoria Angelina Teresa Apollonia Lozupone Tortelli LeBec.  (Cheers to you Mrs. Perlman or Devito…whatever)
23 Jun – Since the Internet was down last night, no hit count.  Sorry about that to all you that keep up with it.  It was unavoidable, not like the last time if wasn't there, when I just flat out forgot.
Right now on this boring day it is approaching noon.  I had one thing happen right before noon and one right after that I usually put in the blog, so here they are.  Right before noon I finished off the rest of my latest batch of stew.  Yesterday when I made it, I made enough for 2 days instead of one and I'm glad I did because it turned out good and the good ones are always a pleasure to eat.  Right after noon the wind starting picking up again, pretty heavy.  It was blowing things and small child around.  It was even harder than last night when I went to bed, but it stopped and restarted since then.  It has been raining on and off all day.  It rains hard for about 10-15 minutes, then slows down.  It has done that several times already today.  It's not that bad though and it makes things nice and cool, so no one is complaining.  It's just standard weather when there is a tropical storm heading this way.
I asked Titing if he'd like to write something to put in the blog.  I told him in either English or Tagalog, but it has to be something to do with the Philippines, especially if it is about this area of Calbayog.  He said he would, but he gets awful busy, so we'll see.  For him to write something concerning the Philippines should be easy.  He's lived here all his life and to the best of my knowledge has never left the Philippines for any reason.  I told him that probably in 2013 we will be traveling to Europe and that if he wants to go he needs to start saving a little bit of money and getting the passport for both him and Neneng.  He says he wants to, but saving the money could be difficult.  He works so hard and deserves a break, so I hope we are able to find a way to get him over there for a week or even two weeks.
http://www.expatify.com/philippines/monday-escape-cagayan-de-oro-philippines.html
Useless Knowledge: Cuban dictator Fidel Castro was once approached by the New York Giants to pitch for them; they had been excited by his pitching prowess during a tour in 1948. His signing bonus would have been $5,000. Had Castro been interested, history may have changed in a major (league) way, with the United States and Cuba playing on the same team!  (Maybe no Cuban Missile Crisis and maybe Cuba would be part of the USA and we would not worried about all the illegals coming in from there, because they'd all be legals.  Maybe..maybe..maybe)
If anyone out there wants to write something for the blog, English or Tagalog, please do so.  It just has to be something about the Philippines and no porn or links to porn.  I will personally check out all links.  If it is porn or has a virus or even suspected of having a virus, it will not be used, but the rest of the article you send could still be added.  Of course anything that comes to me in Tagalog will have to be read by someone that understands it before I will actually publish it.  All articles that come in, in Tagalog will have their own section under the post/guest post page.  I will add a section that says Tagalog, then further add a section for each person that sends a post in Tagalog.  I already have a section for the ones in English. I'd appreciate something from someone to help promote the website.  I'm still hoping for the day that someone actually asks me to put an advertisement on the blog and they'll pay to do it.  I figure more and better information will draw more readers and that in turn will draw in the advertisers.
http://shareyourlovelifestoryatthisblog.wordpress.com/2011/03/10/tourist-spots-in-cagayan-de-oro/
I just change the tagline on the website again.  All I did was take the first tagline and add it to the front of the second tagline, so now they are both on there.  It took up exactly the amount of characters I had available for a tagline, so maybe it was meant to be.
That F-Secure link checker went away.  I didn't do anything special.  It was there in the morning, but gone in the afternoon.  I don't know what happened, but I'm glad it's gone.  (It has since returned and I'm confused about it)
http://www.philippinesdailyphotos.com/2009/07/pearlmont-hotel-lobby-cagayan-de-oro-city/
I talked with Emey outside for awhile.  He had been drinking quite a bit of rhum, but he was curious of the living standards in the US versus the Philippines.  He said that the standard in the US was higher.  I assured him that it is set higher, but not everyone can or wants to achieve it.  He said he was under the impression that Filipinos in the US were not cared about.  That they would not be allowed to receive benefits at their job.  I told him that as long as they were in the US legally, then they could receive the same benefits as others working a job.  I also just had to mentioned that some illegals seemed to have more rights than even the natural born American citizen.
http://wn.com/Cagayan_de_Oro,_Philippines
(The above site has at least a dozen different videos about Cagayan de Oro)
http://www.zamboanga.com/z/index.php?title=Cagayan_de_Oro_City%2C_Misamis_Oriental%2C_Philippines
(The above site is one of my favorite to find pictures about the Philippines.  I think they have just about every city in the whole country covered)
http://www.mylot.com/w/photokeywords/cagayan+de+oro+city.aspx
Useless Knowledge: A covey of partridges; A muster or ostentation of peacocks; A nest, nide (nye), or bouquet of pheasants; A string of ponies; A pod of porpoises; A covey or bevy of quail; A nest of rabbits; An unkindness of ravens  (an unkindness of Ravens?  Again I wonder though why not just call them all the same thing.  The animals couldn't care less and it'd make it easier for everyone to remember)
Thank you for reading and be sure to tune in for tomorrow.  It looks like it's going to be a long post tomorrow.
Salamat, Palaam
Today in Philippines History
1898 – Gen. Emilio Aguinaldo y Famy changes the form of  government from  Dictatorial to Revolutionary following the  recent Declaration of Philippine Independence when most but  not yet all of the provinces and cities have been liberated by the Filipino patriots during the second phase of the Revolution against Spain; President Aguinaldo, who has acted upon the  advice of Apolinario Mabini y Maranan, his chief adviser, also issues a  decree establishing a Revolutionary Committee abroad;  unknown to Aguinaldo, who earlier forged an alliance with American Admiral George Dewey to fight Spain and subsequently apparently duped into stupidly thinking that the rising  imperialist nation the United States of America is an ally,  the two colonial countries are to later sign a peace protocol to halt Spanish-American War hostilities,  thus 'authorizing' the Bald Eagle nation to occupy and hold the city, bay, and harbor of Manila pending the conclusion of a treaty set to  define the control, disposition, and government of the Philippines; Spain and the U.S will stage the infamous Mock Battle of Manila to falsely show to the world that it is the Bald Eagle soldiers instead of the Filipinos who have defeated the Spaniards, sign the  Treaty of Paris that will ridiculously and baselessly 'cede' the Philippines  to the imperialist U.S. and by February 1899, the Philippine-American War (1899-1914) will commence.