[smartads] Well if you like waterfalls, this is one of the best places in the Philippines to visit.  I think that is their biggest attraction for tourists.  It's just north enough in the southern Philippines that I may be down there to visit someday.
Lanao del Norte (Filipino: Hilagang Lanaw) is a province of the Philippines located in the Northern Mindanao region. Its capital is Tubod. The province borders Lanao del Sur to the southeast, Zamboanga del Sur to the west, Illana Bay to the southwest, Iligan Bay to the north,Iligan City to the northeast, and is separated from Misamis Occidental by Panguil Bay to the northwest.
http://en.wikipedia.org/wiki/File:Ph_seal_lanao_del_norte.png
The economy in Lanao del Norte is predominantly based on agriculture and fishing. Factories are mostly based in Iligan City. Lanao del Norte is the home of Agus Power plants 4, 6, and 7 that stretch from Baloi to Iligan City. It serves as the power supply in some parts of Mindanao. Tourism is also a growing economy in the province.
Lanao del Norte is subdivided into 22 municipalities. Iligan City, though traditionally grouped with the province, administers itself independently as a highly urbanized city.
Hits @ 0034 = 121261 = 6489.  Well I did get the 22 Sep post out right before midnight, but I forgot to write down the exact time.  I know it doesn't really matter of the exact time, or even of the time at all, but I like to put exact times when I decide I'm going to use them.
We did get a new reader and possibly a new Pepsi customer or three.  If you have been checking the comments, you will know that his name is Rick Smith.  He has been getting his Pepsi from a supplier in Tacloban because he didn't know that this supplier was here.  That's probably because Titing doesn't like to advertise.  He likes to keep a low profile.  So the fact that he has been here for years is virtually unknown to most people.  Rick says he has already let someone else know of our existence and probably will be letting someone else he knows too.  So that's the 3 customer potential.   I'm hoping that all 3 of them decided to order from Titing.  A little bit more on this later in this post.
http://www.panoramio.com/photo/6608913
I decided to logged the computer off at 0127.  I killed a lot of terrorist before I did though.  It must have been close to 300 of them.  I still have to use the cheats to beat the game though.  I'm just no good at being sneaky.  About half the time I 'try' to sneak around a corner or a building, one of those damn terrorists is waiting for me.  Of course when I make myself invisible, invincible or both, it doesn't matter.  Whatever.  Now it's time to go to sleep.
Now it's time to get up, or so I thought.  I got up at 0824, but it was boring, so I went back to bed at 0829.  When it got to 0833 though, I had to get up and 'run' to the CR.  I made it without incident.
http://townsimages.net/town-Linamon.html
http://en.wikipedia.org/wiki/Linamon,_Lanao_del_Norte
It's somewhere around 11:45 now and I'm out in LolyKat.  I just finished eating something that I will classify as grilled cheese sandwiches.  We have no butter left, but I didn't know that until I already had grilled cheese on my mind and was getting ready to cook.  I didn't want to spend money, that we can't spare at the moment, on buying some calories that I don't really need.  When we have the extra money, I'll buy the extra calories.  I did make a couple of decent grilled cheese sandwiches, but I almost dropped one on the ground and Lita decided to take over the cooking.  She's not quite as good at cooking grilled cheese as I am.  She is a million times better than me at cooking the hard stuff, but when it comes to cooking simple things, that I like, I'm better at it, on most things.  This is one of those things.
http://tourism-philippines.com/lanao-del-norte/
One of our local crazy guys was just walking by.  We've got a couple of them around here.  This one was messing with another young fellow that was walking down the street.  The young fellow started running and the crazy guy started chasing him.  Sally, Cathy, Jascyl and Khan all ran up to the front of the store so they could look down the street in that direction.  I also saw the security guard at the Ciriaco Hotel keeping an eye on the goings on.  Next thing I know, everyone is laughing.  I don't know why though.  I'm not sure if they guy got away or if the crazy guy caught him and they were just playing, or what.  I didn't run up to see, I'm not that curious.  I probably miss out on a few things because I'm not so nosy, but it looks silly when others do it and if I'm going to look silly, I will do it on my own silly terms.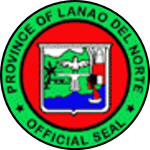 The band-aids came off while I was taking a shower last night.  Now my boo boo is getting some air and is developing a scab. I will try not to use my thumb too much so the scab will stay closed and it will heal faster.  It's hard not to use your thumb though, when you are so use to using it.
http://www.skyscrapercity.com/showthread.php?t=701998&page=1008
I'm starting to get bored out here in the store.  I only come out here because I usually write more for the post.  But it's boring.  Even when we do have things to sell out here, it's boring for me.  I did start reading a new book.  It's called "The Scorpio Illusion".  It is a book by Robert Ludlum, but it has nothing to do with Jason Bourne.  I'm still only on the first chapter, but so far it's interesting enough to continue reading.  I'm going to head back into the house now and watch a little TV before I check out this website comments.
Oh great!  When I got in the house and turned on the TV, the cable was out.  I could go back to reading, but I didn't.  I just went outside to walk around the compound for awhile.  After that I came in to the computer and checked things out.  No new comments and no new countries.  With no TV and too early to do the post, I killed some zombies because I'm still working my way back up to Level 5, so I can recheck all the notes I have written down.  Remember I accidentally skipped a stage when I was writing it up before, so I'm going back through to get the correct information.  I'm almost finished with Level 4.  If I would have been working on it everyday, I would have been done by now, but I wasn't.  I've been taking my time on that.  I still have that Level 5 to do plus a general information post before I am done with the Plants vs Zombies.
Lita gave me a bag full of potatoes, carrots, onions, peppers and chicken bullion.  It seems that Neneng and Titing bought them for me.  I guess they were just being their normal super nice selves.  They know that is what I eat the most of around here and we don't always have it here in the house.  I'm telling you that when we get back on our feet here, I'm going to take those 2 on a trip someplace.  I don't think either of them have their passport, but I can take them on a trip to Cebu, Manila, Bicol or someplace in the Philippines if they don't.
I already told Titing that I'd pay for his airfare to go, but he'd have to let me make the reservations because I'm going to get the best deal I can from Cebu Pacific, since they usually have the best deals.  In fact, I saw several today for P1, including Cebu to Clark.  Of course getting to Cebu would be the first problem with that.  I always hope they have one of those wonderful sales leaving from Calbayog or even Tacloban.  I think they make it so there is no way to get a flight for P1 going and being able to come back for only P1.  In other words, I don't believe they have any flights going to Manila or Cebu, or leaving from there.  Oh there was a Cebu to Hong Kong for only P888.  This would also be a good time to book our flights to Korea for November through January, if we had the money, because Cebu to Seoul is also P888.  I'll bet it's cold in Seoul during that time though. I've never been there then, but it seems it would be.  Y'all might what to check them out their sales are so good.  When we get back on track, I plan to use them extensively to travel around the Philippines and around the Pacific as much as we can.
http://renewablenergie.com/2011/p1-4-b-lanao-hydro-plant-up/
Back to the vegetables.  I did make some stew and I gave Titing a bowl of it.  I haven't heard anything back from him yet on whether or not he liked it.  With Titing I can be sure he will tell me if he liked it or not.  Other just tell me things to be nice, but Titing usually just tells me like it is.  I like it better when people do that.  Do blow smoke up my butt, just tell me.  I think the stew was okay, but not my best effort.  The 2 bowls of stew I had from the batch did finish off my 1st bottles of A1 sauce and BBQ sauce.  So 1 more bottle of A1 and 2 more of the BBQ sauce.  The first bottle of Tabasco is still hanging in there.
It rained this afternoon.  It didn't last long, but there was plenty of wind with it.  There is another typhoon heading towards the Philippines.  It's not coming for us but we should get some wind and especially some rain from it.  It's heading for the northern section of Luzon.  We need the rain, so I won't be complaining.
http://www.ivanhenares.com/2010/08/lanao-del-norte-npc-nature-park-at.html
Judith and Juvic stopped by late this afternoon.  I don't know why, maybe just to visit.  I asked Judith if the plans still called for them to be moving over here in December or January.  She said, "Yes, probably January".
It's 9:15pm now.  I just recently finished watching 100 Days to Heaven.  The story is drawing to an end so it's getting intense.  I have to get Lita to explain some of it to me, but I get most of it.
Speaking of drawing to an end, so is this post.  From the few notes I had, this one turned out pretty good and I still have to put in the pictures in Philippine History.  I even left out a little bit to use for tomorrow, just in case it is lacking.  Most of what I left out is continuing on part of the conversation I had with Judith and my thoughts on that conversation.

http://www.flyphilippines.com.ph/lanaodelnorte/info.php
The time now is actually 11:36pm and I finished watching The Biggest Loser – Pinoy Edition.  It too is coming to an end.  I believe there is only 2, maybe 3 shows left.  Of course they will be starting a new show with new overweight people soon.  I think it would be cool to be on a show like that.  Anyway .. I hope you liked this post and if you didn't please tell me why.
Salamat, Palaam
Today in Philippine History
Filipino fortification during the Revolution against Spain
1898 – The Philippine Army captures Albay province, forcing the colonial Spaniards to flee  as 1,500 patriots from the Tagalog region in Luzon land in Antique, bringing heavy artillery with them;  the developments came three days after the protocol of surrender of Spanish forces in Camarines Sur to the Filipinos and more than three months after Gen. Emilio Aguinaldo y Famy declared Philippine Independence  from Spain, having captured most of the northern provinces and the whole bay area and won almost every encounter against the Spaniards; the development comes two months after the imperialist  United States, the emerging new colonial enemy of Filipinos,  falsely made it appear to the world that its  forces–instead of the Filipinos–were the ones that subdued the Spaniards in the Philippines during the infamous Mock Battle of Manila and five months before the onset of the bloody and protracted  Filipino-American War (1899-1914).
1972 – A day after the official declaration of Martial  Law, Philippine President Ferdinand E. Marcos orders all the executive branch's  departments, bureaus, offices, agencies and  instrumentalities ,  "government-owned or controlled corporations, as well  as "all local governments and barrios throughout the land", to continue functioning under their present officers and employees in accordance with existing laws; exception to the order tied in with Proclamation  1081 (Martial Law) is the judiciary, with Marcos ordering that certain criminal cases not be heard and decided by civil courts but, instead, as later defined  by the President's succeeding orders, by special military tribunals.