[smartads] There are many fine looking places in this province.  It's a long ways from where I am, but if I'm every close to this area, I'll be sure to check it out.  I don't know if I can afford to stay in the 5-star hotel they have there though.
Ilocos Norte (Ilokano:Amianan nga Ilocos; Filipino:Hilagang Ilokos) is a province of the Philippines located in the Ilocos Region inLuzon. Its capital is Laoag City and is located at the northwest corner of Luzon Island, bordering Cagayan and Apayao to the east, andAbra and Ilocos Sur to the south. Ilocos Norte faces the South China Sea to the west and the Luzon Strait to the north.
http://en.wikipedia.org/wiki/File:Ph_seal_ilocos_norte.png
Ilocos Norte is noted for being the birthplace of former President Ferdinand E. Marcos, who led an authoritarian rule over the country during the latter half of his incumbency. The Marcoses enjoy a modicum of popularity in the province. Ilocos Norte is also known as a northern tourist destination, being the location of Fort Ilocandia, an upper class hotel and beach resort famous among expatriates, andPagudpud.
http://www.philtravelcenter.com/philippines/laoag.php
Hits @ 0019 = 1167312 = 12,454 (2 days)
We had a 1 minute brown out from 0004 until 0005.  I lost the Internet and I wasn't finished with the 15 September post yet. I still had at least 2 more pictures to put in before I proof read it, then published it.
http://www.fortilocandia.com.ph/Fort%20Ilocandia%20Hotel%20-%20The%20only%205-star%20deluxe%20resort%20hotel%20in%20northern%20Philippines_2.htm
It took a couple of tries, but I got the Internet back up at 0008.  For a couple of minutes there I was thinking it was going to be one of those all night outages and I am so tired of those.  I finally got the computer turned off around 0130.
http://www.batch2006.com/visit_laoag-city.htm
I was hoping something exciting would happen today, but I guess it's better to make exciting things happen than just hope for them.  I didn't even turn the computer on until almost 3:00pm.  I've been getting so few comments recently, I figured that if I waited a couple of hours longer, maybe I would have a couple of more to answer, to make it seem worthwhile turning the computer on.
http://lakwatsero.me/2010/07/28/bangui-windmills-ilocos-nortejan-29-2010/
When I turn the computer on, if there are not a few comments to answer, I usually have nothing else to do, so I just kill terrorists or zombies.  Today I killed a lot of terrorists.
I did get to have some eggs this morning, as usual with onions and peppers.  I also tried them with the Tabasco and BBQ sauce.  It was good, but I like it better with the A1 steak sauce.
http://worldtourist.us/ilocosnorte/laoag.html
I didn't get over to the RFM today, but I should have probably.  I didn't have much to do, but since I don't have an automobile, then it's a little hard to get there.  I probably could have though if I would have made an effort.
We have been having a problem with our Pepsi cooler in LolyKat, but Arnel (the Supervisor) fixed it today.  I think it had something to do with the electrical outlet.  No one translated for me, but I really don't care as long as it works.
http://bestphilippinetouristspots.com/luzon/ilocos-norte/pagudpud2
I did get to make some stew today, but pretty late.  By the time I had it cooked and eaten it was about 8:10pm, which is 10 minutes past my deadline to eat.  I figured I started before the deadline and it rarely happens that I eat so late, so I let it go this time.  Of course I will still try to be finished eating before 8:00pm as per my personal deadline, but at times it just can't be helped.  Jay had to go buy me a potato, a Knorr beef cube and a liter of water so I could make the stew though  We were all out of stew making stuff and I'm in a water drinking mood.  I know it's not enough, but I've been trying to drink at least 1 liter of water per day, minimum.  There is no maximum.
https://itsabeeautifullife.wordpress.com/category/philippines/ilocos-norte/
I told Titing that I hope to be buying at least 3 cases of water from him per month.  Right now he still does not have the 1 liter bottles, and when I drink water, I need that large of a bottle to get all I want.  I can drink 2 or 3 1/2 liter bottle one after another though.  It just takes up more room in the refrigerator.  Sometimes it's hard to find space in the refrigerator when we have all the little bags of ice water that we sell.  We really need another refrigerator and by this time next year, we will have it too.  A frost free one.  Forget all that defrosting crap.  I thought I would be done with that forever, but ran into it again after moving here.
At 9:45pm Robbie and Jay were out back washing clothes.  Jay was washing his clothes and Robbie was washing her whole family's clothes.  Ramil is still in Manila, so I guess she didn't have to do his clothes for this week.  I wish Ramil could bring me back a Subway sandwich from Manila, but it probably wouldn't be in very good shape by the time he got home with it.
http://senorenrique.blogspot.com/2006_07_01_archive.html (this website looks abandoned, but the pictures are still nice to look at)
I noticed on Feedjit that someone from Vancouver, Washington made the same mistake I made when I first got here.  They did a search for "ice plant hotel Calbayog City".  Of course the name of the hotel is I's Plant Hotel.  I never realized it until I actually visited the hotel in person and saw the sign for myself.  I still get a lot of hits on sleeping boy (link not working anymore … sorry) photo.  I still don't understand it, but I put another 'sleeping' photo on the blog to try to take advantage of all the hits that that one photo gets.  The new sleeping one is here for the whole post or if you just want to see the picture, like the 'sleeping boy' is, you can go here.  So far my strategy hasn't paid off, but it's still early.  The new picture, called "Precious Sleeping Baby", hasn't had time to circulate around the Internet yet.
I have been getting a lot of hits on the Philippine Mythology lately, so that's working out.  Just go up to the Education Page, click on Mythology, then click on one of the deities.  Heck, check them all out.  A few of them are interesting and/or weird.
http://biagkensiak.wordpress.com/page/2/
Something I'm really glad to see are the searches for tourism and immigration.  To me that seems to mean that more people are thinking about visiting and/or living here in the Philippines.
Did y'all notice that I put the hit counter back at the top of the site?  I did move it to the other side, but I put it back because it just makes it easier when I'm doing the hit check.
Right before 11:00pm is when Robbie and Jay turned the light out in the back.  I guess they finally finished washing clothes.  Tomorrow is Saturday, so neither one of them have anything special to do.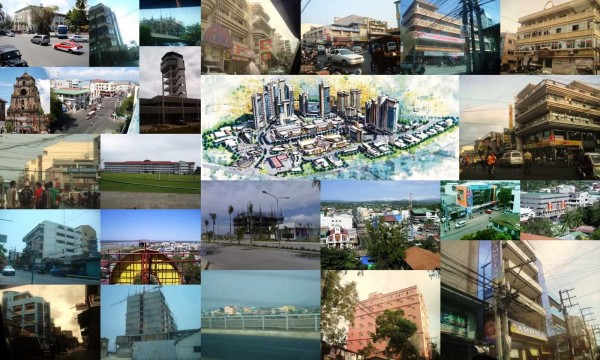 http://www.skyscrapercity.com/showthread.php?t=591873&page=167
Well that's all I really have.  Sorry it's short, but I think I extended it pretty good.  When I sat down to start typing, I only had 2 paragraphs.  I figured out more to type along the way and used a little of my brilliance to pull off the rest.  The funny thing about that last sentence is I had to use spell check to spell "brilliance".  I was forgetting the second "i".
Salamat, Palaam
Today in Philippine History
15 SEPTEMBER
Opening of the Malolos Congress
1898 – The Malolos Congress, the legislative body of the fledgling Philippine government is opened in  Bulacan province three months after Gen. Emilio Aguinaldo y Famy proclaimed Independence from colonial Spain but a month after Peace Protocol and  Mock Battle of Manila between the troops of Spain the emerging imperialist power, the imperialistic United States that aimed to show that the Spaniards in the Southeast Asian archipelago succumbed to the American forces and not the Filipino revolutionaries; Aguinaldo had earlier been verbally conned into cooperating in the war against Spain by various US officials in the region, making him allow the free entry of the American soldiers and holding the attack on the seat of Spanish colonial power, thereby allowing the imperialist G.I.'s to position themselves for the Mock Battle and eventual invasion, with initial hostilities during the bloody and protracted Philippine-American War (1899-1914) being secretly instigated by the Bald Eagle forces on orders of their President, William McKinley, in the bid to push the US Congress into ratifying the de facto baseless Treaty of Paris where Spain supposedly 'cedes' its former colony and, thus, funding and approving the "annexation" [read: invasion] of the fledgling Philippine Republic.
— On the same day appointed provincial representatives are convening to draft the Constitution of the First Philippine Republic, the Filipino forces accede to imperialist American General Otis, withdrawing from the limits of the city of Manila with the exception of the districts of Paco and Pandacan, south of the Pasig river, in the bid to prevent the break out of hostilities as the United States military continue their month-long efforts at laying the civilian framework for the invasion of the Southeast Asian country.
Photo credit: Filipiniana.net