[smartads] When we last talked we was talking about me drinking piss.  I haven't drank any piss today, but I'm thinking about it for later on.  In case you missed the last post, maybe you should go back to it to find out just what the heck I'm talking about.
Sometime between 0815 and 0830 I let Lita go to bed to rest.  I don't know if she will actually do it though.  I hope so.  She wants me to get soft drinks today, but there is no money for it.  She borrowed money again last month to further stock the store and after we pay that back everyday, there's little left.  She wants me to credit with FranJessy again, but I not going to do it.  Also I have already informed Titing and Neneng that I won't do it anymore and I told them that I would prefer if they do not give Lita any either.  They didn't, but they were probably kind of stuck on that one.  Lita is the manang, but they don't want me upset either.  Fortunately Lita actually understands why and she didn't raise a ruckus.  I told Lita that it was like borrowing from Peter to pay Paul and actually to my surprise, she knew what I was talking about.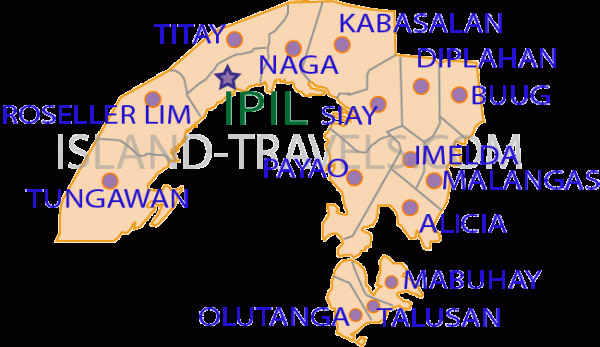 http://www.philtravelcenter.com/philippines/maps/zamboangasibugay-map.php
Zamboanga Sibugay (Subanen:Sembwangan S'hibugay) is a province of the Philippines located in the Zamboanga Peninsula region in Mindanao. Its capital is Ipil and it borders Zamboanga del Norte to the north, Zamboanga del Sur to the east and Zamboanga City to the southwest. To the south lies Sibuguey Bay in the Moro Gulf. Zamboanga Sibugay was created in 2001 when the third district of Zamboanga del Sur was carved out of that province. Zamboanga Sibugay is the 79th province created in the Philippines.
http://sibugayprovince.com/sitemap.htm
The leading industries are in the areas of bakery, rice and corn milling, food processing, and rattan and wood furniture production. New industries include concrete products, garments, wax and candle factory, and other cottage industries.  Major crops produced include rice, corn, coconuts, rubber, fruit trees, vegetables, tobacco, coffee, cacao, and root crops. Livestock and poultry productions are predominantly small-scale backyard operations.Coal mining is also present in some areas of the province.
Zamboanga Sibugay Province is subdivided into 16 municipalities.  These municipalities are further subdivided into 389 barangays. The province comprises two (2) congressional districts.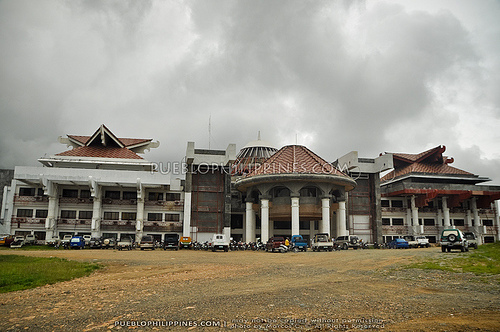 http://www.pueblophilippines.com/zamboanga-sibugay
I'm trying to get in the habit of drinking coffee, so I had another cup today.  If you read yesterday's post then you know why I'm doing that.  So now it's been 3 days in a row that I've had coffee.  That exceeds the whole year of 2010 & 2011 combined.  I had 1 cup each those years.  Right now all we have is the 3 in 1 coffee.  I can drink it, but it's not how I prefer my coffee.  When I do drink it I like it with only 1 cream.  Whether that cream be powder or liquid, just one is necessary.  From a jar it'd be 1 heaping teaspoon.  I have always drank cappuccino, but that needs to be sweetened.
I read that the Ciriaco Hotel and Resort is now fast forwarding their efforts to finish the resort part of the hotel.   Supposedly they are doing it because the owner has been pleased with the number of functions that have been reserved at the hotel.  I heard that they exceeded what he expected.  He wants to be sure to take full advantage of that situation.  I actually read that at the new Calbayog website, Skycrapercity.com.  The guy in charge of that post seems to have good information and is on top of the goings on around here.  I recommend checking it out even though most of it is in Tagalog there are a lot of pictures and some of it is in English.  I hope those plans of the Ciriaco include  the completion of their fitness center.  I'm anxious to join and get started on a cardiovascular program.
http://www.manilaoldtimer.net/Provinces/ProvincesMindanao.html
I made fried potatoes for lunch about 1230pm (see I need the cardiovascular).  I went to the computer after that and stayed in here until 3:01pm.  Lita wanted to go back to bed then, so I figured it's fair, it's my turn now.  I will be glad when there are no more turns to take.  I always figured that while living in the Philippines I would be able to do nothing or something only if and when I wanted to.  In other words, do whatever I wanted to do, legally.  That opportunity may be coming up and I plan to do my best to make it materialize.
Titing gave me a little mixed drink that consists of white grape juice and Emperador Light Brandy.  It tastes a bit like a wine cooler.  I just felt like drinking something alcoholic, but not strong.  This is okay.
As hungry as I feel right now, if I was at Marcial's Grille right now I think I could probably eat 2 of the giant bite baby back rib orders.  Plus the spring rolls, rice and iced tea.  Actually since I don't have much on the stomach at the moment, I stopped drinking that drink from Titing.  I need to get some solid food in my stomach first.
I did get some cucumber & tomato sandwiches later, but that was the best I could do that this day.  I hope to get some chicken on Sunday.  Lita has been trying to have chicken on Sunday's as much as possible.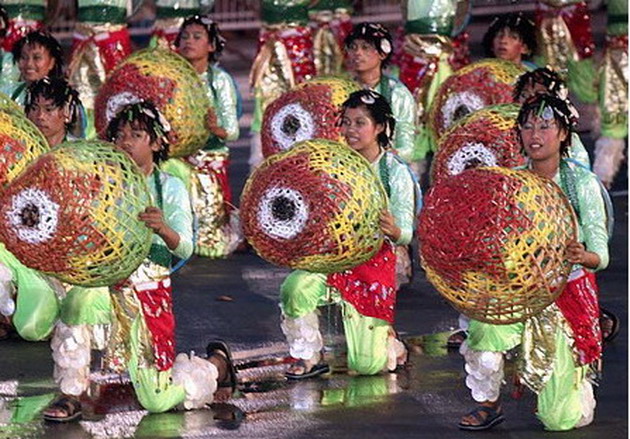 http://www.sibugay.net/the-bakhawan-festival/
At this writing, it is almost midnight (11:41pm) and so far I have managed to survive the first of 3 Friday the 13th's this year.  There will be 2 more of them this year still.  One in April and then again in July.  Get your horse shoes, rabbit feet and 4 leaf clovers ready.
Salamat, Paalam
Answers to 12 Jan Quiz.
Filipino:  Juan Luna y Novicio  (October 23, 1857 — December 7, 1899) was an Ilocano Filipino painter, sculptor and a political activist of the Philippine Revolution during the late 19th century. He became one of the first recognized Philippine artists.
Texas:   The Mexian War –  The Mexican War between the United States and Mexico began with a Mexican attack on American troops along the southern border of Texas on Apr. 25, 1846. Fighting ended when U.S. Gen. Winfield Scott occupied Mexico City on Sept. 14, 1847; a few months later a peace treaty was signed (Feb. 2, 1848) at Guadalupe Hidalgo. In addition to recognizing the U.S. annexation of Texas, defeated Mexico ceded California and New Mexico (including all the present-day states of the Southwest) to the United States.
New Quiz Questions.
Filipino: Who was one of the last Filipino generals who fought the Americans and established the so-called "Tagalog Republic"?
Texas:  What year was Texas admitted to the Union (NOT after Reconstruction!)
Answers tomorrow.
Useless Knowledge:  A Plaice, a large European flounder, can lie on a checkerboard and reproduce on its upper surface the same pattern of squares, for camouflage. But it still doesn't get invited to many parties.