[smartads]
I've gotten so far behind on this thing AGAIN.    I need to go strictly by the notes and not babble so much and I can get through these notes.  I have a feeling there will be plenty to write about in the coming days anyway.
7 Jan – At this point we were still waiting on Willy & Sons to fix our refrigerator.  It has been 2 days now.  It seems they only have 1 technician for Panasonic and he has been in Tacloban.
Several weeks ago I suggested that we get a wheelchair for Poppa so he would not have to sit back in his room all the time.  He could at least sit up front and ride around a little bit and do something.  He can still walk with help, but it's very slow.  Poppa didn't want it, said he would be embarrassed to be in the wheelchair.  Oh, that male ego.  We all have it.  No one tried to talk him into it either, because he is a bit stubborn.  Well today a wheelchair arrived.  I guess he changed his mind.  He is actually passing by the window now, as I'm taking my notes, he is in the wheelchair, and now wants to sit up front for a little while.  He must have been waiting, because he was in it and up front within 5 minutes of the wheelchair arriving.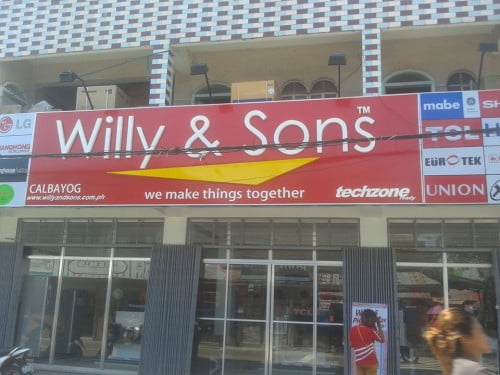 8 Jan –  Today they finally came by to the the refrigerator.  They are taking back to the shop to repair.  It seems the Freon line is broken and needs to be replaced.  They say that it should be back tomorrow, but, as always, I'll believe it when I see it.
I added another expat to the Calbayog Expat.  His name is Trevor Cheney.  Also, last week, before I thought about putting the names here on the blog, I added Robert Phipps.  Trevor would like, and I agree, to have regular expat meetings for the expats around this area.
The front of our new gate is now painted green.  Victor actually painted it a couple of days ago, but I didn't think to mention it.  Heck, to this point, I had not even been out the gate since it was painted to even see it myself.  I did eventually get out to see it, but it wasn't this day.  I went downtown on the 11th to check for my medication and show it then.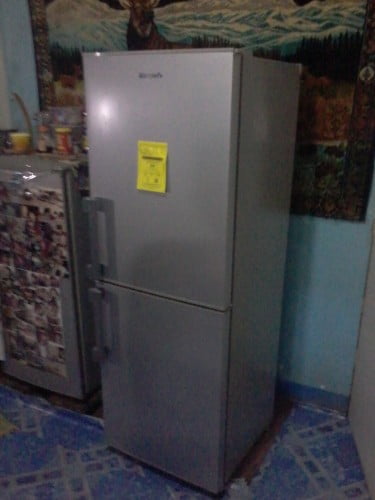 9 Jan – The refrigerator did make it back today.  It was around 5 pm when they showed up.  We plugged it in and it's working great.  Since it's new, the freezer doors sticks a little bit, but they told Lita it would do that at first.  It will get easier eventually.  So Lita and Pam loaded up the freezer portion with water and tomorrow we will be back to selling ice again.
10 Jan – I had Scott work on my computer today, via Team Viewer.  He is at home sick and I didn't want all his germs all over me.  The computer is still not working like it's suppose to, but at least know that he's worked on it a little bit, I can get to where I want to go.  It's not the most convenient way, but it's better than no way at all.  Now I can do some things and won't have to complain so much.
End of Notes.
Y'all may have noticed that the blog has a little bit new look.  It could have a much different look soon, but I'm not so sure when that will be happening.
Salamat Y'all