Exchanging Money at Kadena AB Japan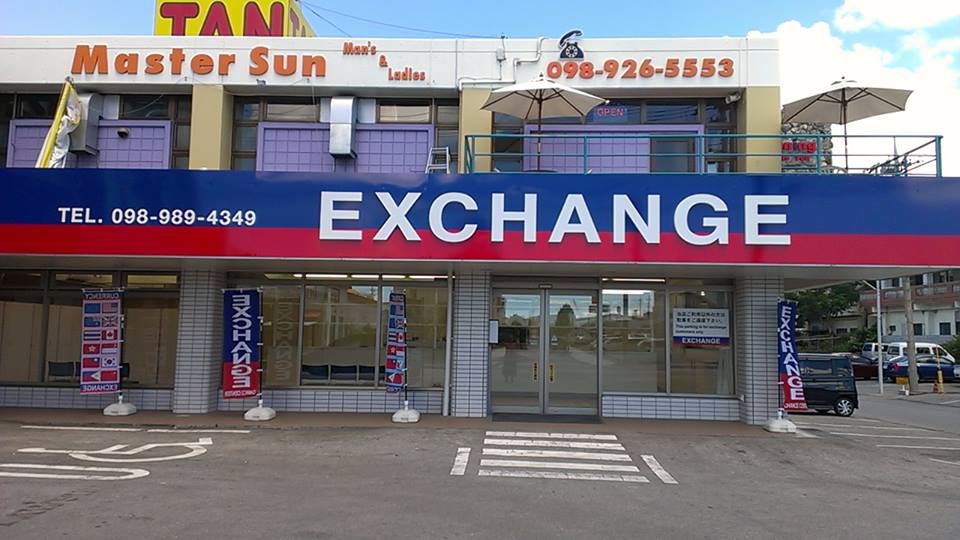 [smartads]
During our latest Space A adventure my wife and I found ourselves in a situation that required we needed to cash in some of our Philippine Pesos for either American Dollars or Japanese Yen.  The dollars were preferred because we can use those here in Japan on base and any other US military base we happen to make it to.  This was not as easy as we hoped it would be, but it could have been harder.
The first place we tried to exchange our pesos was at the Community Bank on Kadena.  Community Bank is a subsidiary of Bank of America, which is our bank.  That being the case, I figured that if they did exchange currencies, then we had no problem. However that wasn't the case.  The banks on base only deal in dollars and yen, no other foreign currencies.  Just when we were thinking we wasted that taxi ride money, one of the ladies at the bank said that there is an exchange business outside Gate 1 and they 'might' exchange it for us.  Of course we would have to take another taxi to get to this place and if they didn't exchange pesos, then we just depleted more of our funds.
Since we had very little choice at the time, we decided to chance it.  They let me call a taxi from one of the offices at the bank and it arrived in only like 5 minutes.  The Japanese taxi driver was a bit unclear on what we wanted and even after he figured it out, he wasn't exactly sure where this place was located.  He had to get on his radio and ask, but he seemed to have it under control, so off we went.  Both my wife and I were hoping he knew where he was going because neither of us knew the exact location either.  All we were told is "outside Gate 1, to the left".
As it turned out the driver brought us almost directly to the place.  I had to point it out to him when we got close.  The meter on the taxi read Y980. Since the taxi drivers use a 100 yen to 1 dollar policy, that ride cost us $9.80.  We just gave him $10 and didn't wait for the .20 worth of yen.  It would not be much help anyway.

The place is called Exchange and it opened at 1000.  It was now 0950.  All signs outside seem to indicate that they did exchange Philippines pesos.  In fact it seems that they would exchange 12 different currencies.  When they did open up, we found out that all the signs were correct.  They would exchange them all.  They would change the pesos to yen and then the yen to dollars, so we did lose a little in the transaction, but we were just happy to finally have some money to get some things done.  We ended up cashing in like $400, just about everything we had left, although we did save some pesos in case we got back to the Philippines soon.
The American lady behind the counter (who spoke excellent Japanese) called a taxi for us and we headed back to the base.  For some reason the ride back cost us $11.40 instead of the $9.80.  It was the same route, only in reverse.  We went to the commissary and bought some food to bring to our room so we didn't have to go out to eat.  We needed to save what we could.
It seemed like we would be stuck there for a couple of days because there was nothing on the schedule, but we kept checking the schedule anyway just in case.  We would also save money on Friday because the terminal is open all night, so no hotel room required.  We just slept at the USO in the nice chairs that they have.  Actually there were quite a few people in there, so I'm glad we were there early to get one of the about dozen chairs.  Now it's time for the waiting and hoping game.
Salamat Y'all