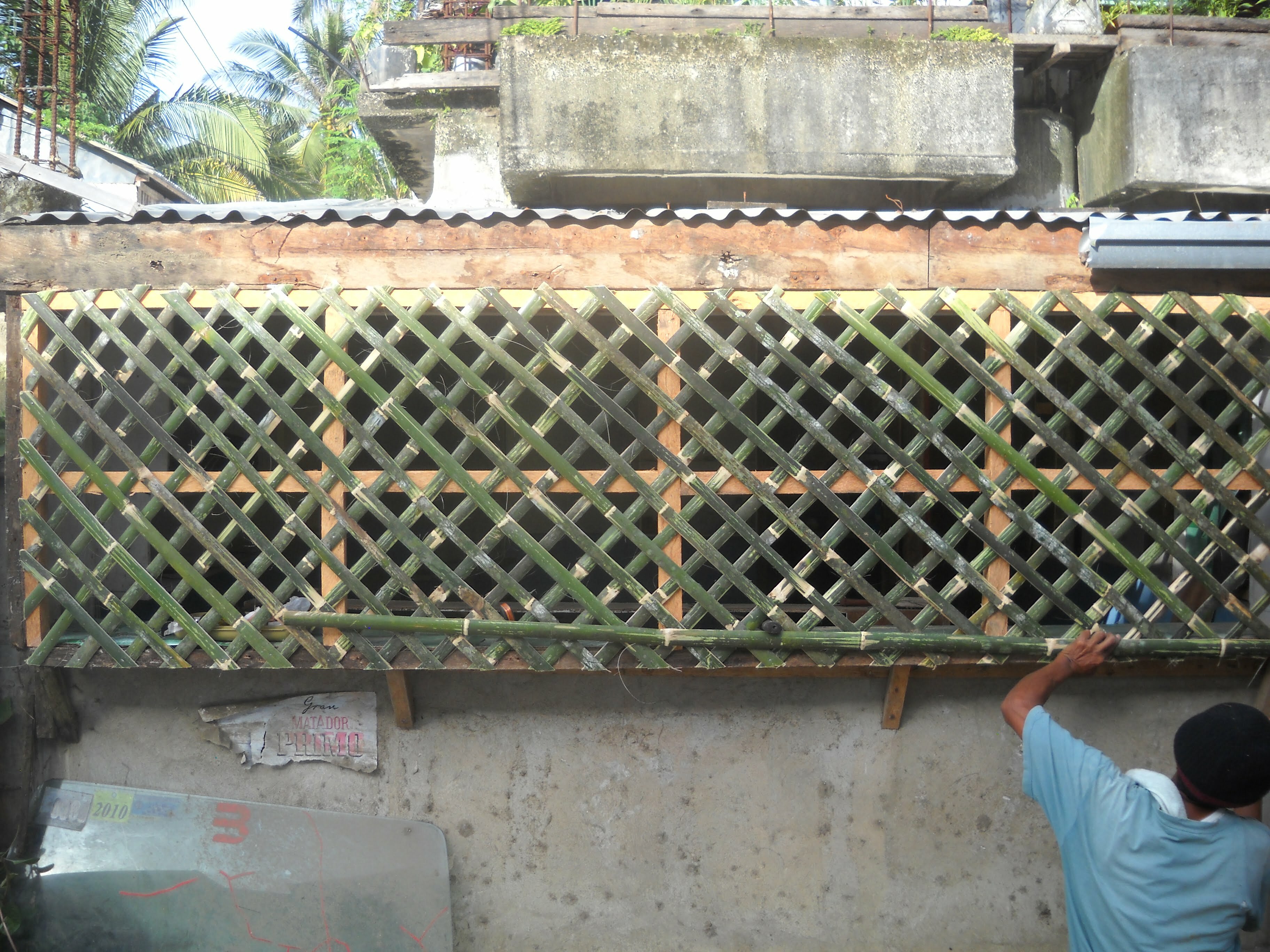 [smartads]
Things are starting to look on the big positive side here.  Beginning in February we will have an Eatery opened again.  This is something that I have been saying we wanted to do for a long time.  Actually a full blown restaurant is our final plan.  When you don't have the money to go full blown all at once though, you have to take the baby steps to get there.  Most of the customers will be from the Ciriaco Hotel, especially the employees there.  They are the ones that suggested that we start back up again because they like the food better than the other places around here and it is less expensive than eating at the hotel.  Of course all people will be welcomed.  For now there will be a limited menu, but it's a pretty good menu for the locals.  There are 3 or 4 times per week that there will be fried chicken, rice and vegetables, so that works for me.  Any left over food will be eaten by the family so that will be less grocery shopping and spending of other money on food.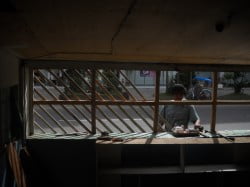 Supposedly we will get between 20-35 people per day, spread out throughout the day, depending on the shifts and the break times they get.  Lita and Judith, the ones in charge of it all, have figured out a good menu and terms have been agreed to by the Ciriaco.  Actually only a couple of changes from the original proposal were necessary.  That goes a long way to the experience of dealing with such things by Lita and Judith.
Since the Ciriaco was anxious to get started, we had to borrow some money to get things started.  The old LolyKat sari-sari store is in the process of being repaired, as you can see from the pictures on this post.  The food to get started will also have to be purchased ahead of time, plus a few more things.  I'm not much on running a restaurant, so I'm not going to get involved much.  I will help Lita count the money at the end of the day if necessary, but unless I'm asked, I will not do much in the way of the restaurant at all.  I am pretty content to just stay in the room on the computer or in front of the TV, with the occasional walk around.  Although I should do more of that walking thing.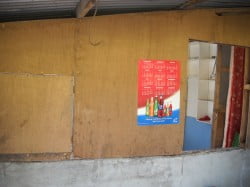 We learned from having the sari-sari store there before of things not to do when re-modeling the place.  The cheap screen we had on there before will not be on the new place.  Actually on the bamboo in the pictures, we plan to have plastic mesh looking stuff.  We want to have the holes in it small enough to keep the flies out as much as possible.  The wrong one was purchased today and had to be returned.  Also another door is being added on the side so people will not be crowding into the kitchen around the corner.  I think they are going to cover up the little window we had on the side and not use it.  Lita tells me that they plan to have 4 tables in there, 2 long ones and 2 short ones.  I'll get some pictures when they are put in there.  Actually what I'm trying to do is get pictures on a regular basis as the re-modeling progresses.   The guy has some leaks to take care of too.  I made sure to tell Lita to not forget about those.  The corner, when we had the store, leaked badly during a heavy rain.  I don't know how it has been recently because Juvic was using it as her's and Samantha's bedroom.  They are all upstairs now.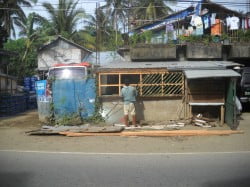 In the past we were going to call the restaurant "The Blue Gazebo".  That was when we were going to put up like a nipa hut and paint it blue.  It doesn't look like that will be happening now, so we really do not have a name for it right now.  I was thinking of something like LJ's (for Lita and Judith), but I have not brought that name up yet to anyone except y'all, not yet anyway.  Maybe LJ's Cafe or Bagacay Restaurant.  That Bagacay Restaurant is one that I mentioned to Lita and she seemed to like it.  I figured it you called it that, no one would have to ask where it was, it would be obvious.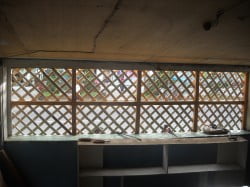 I'm glad they finally will be getting it started again and I hope it lasts for a long time, does well and expands soon.  Part of the upstairs is being prepared for the eventually part of the restaurant that will be up there.  I'm not sure if there will be another kitchen up there, or just tables, but since I am not getting too involved, it's something I am not going to worry about.
I hope to see y'all here to check the place out and hopefully stop to at least have some coffee, a soda, a beer or something.  Blair tells me that he will be by before he leaves the country, so I'm looking forward to that.  He said he won't be in a coffee mood this time though, only the San Miguel.  I'll have a few liter bottles ready for him, all nice and cold.  I had another one of you readers stop by on the 19th, the day after my birthday, but I will be telling you all about that in the next post.  I probably already have enough information to do another post, but look for it in a couple of days from now.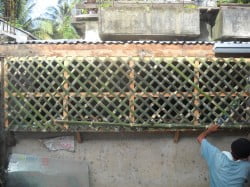 There is a pending problem within the family that I want to get an update on before I spill any details.  Maybe I will know by the next post.  I know I won't be telling all the details because it's a private family thing, but some details, I'm sure will be okay.  I just hope that it will all be good news, but it might take longer than the next couple of days to find out anything.  I am sure hoping for some good news with it though, the sooner the better.
Salamat, Y'all