COVID-19, Globe and Mango Lounge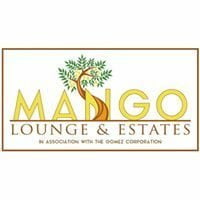 Yes, the Corona-virus has hit the island.  It's not severe, but they are still taking precautions.  Mostly I will be at home for now.  The only place I plan to go in the next two weeks is the Mango Lounge or Islander Cafe.  They are both within a couple of minutes' walk from here.  From what I understand at the Metro Supermarket they are limiting occupancy to 100 people.  You have to wait in line outside the store and stand 3 meters from each other.  Inside the store, while waiting to check out, you also have to stand 3 meters from each other.  I'm told they have tape on the floor to mark off the 3 meters.  I'm glad that they are taking some precautions and luckily I do not personally know anyone that has contacted this virus.  Some people around here are wearing masks, but most people are not.  A couple of relatives here are wearing masks, but they were wearing them before this whole mess started.  They wear them when riding their motorcycles because of the exhaust from the other vehicles.  There is quite a bit of that here and in the entire Philippines.  
My internet was down for 5 complete days and most of the 6th day.  Globe showed up 2 days after I called it in and they said that a wire needed to be replaced.  They hoped that would solve the problem.  It didn't.  They had to come back.   Of course, that was the day after they finally replaced that wire.  When Globe got here the 2nd time they still could not get my internet up.  As I was playing one of my games, preparing for another day without the internet, Globe showed back up.  It seems that the problem was my LAN connection.  On my modem, I have 4 LAN connections so they just swapped it over to another one.  They suspected there was something wrong with my computer.  I think not.  About 10 minutes after they left, I unplugged the modem again, waited about 10 seconds, plugged it back up and reset my computer.  That worked.  My internet was back.  It has been going up and down and being slow all day, but at least I have it most of the day, so far.  I have mentioned to Globe 2 or 3 times that I want to replace this modem.  They keep saying I can, at no charge, but they never seem to have a new modem when they come to visit.  Twice now that has happened.  I hope there will not be any more big problems with them.
One of my nephews had a minor stroke the other day.  He had a blood clot in his brain.  He had to spend a few days in the hospital, but he is fine now.  I told his wife to ask the doctor about taking a 40mg aspirin every day to thin out his blood.  It seems she did ask and the doctor thought it was a good idea.  I hope he will take them.  Aspirin here is P2 per tablet.  I guess that is actually kind of high because a bottle of 100 would be P200 ($4).  Medication here is usually bought on a monthly basis so 30 tablets would be P60 ($1.20) per month.  A small price to pay for good health.
The Islander Cafe is temporarily closed for 2 weeks so Mango Lounge will be serving breakfast for that duration.  I got my first breakfast there yesterday and again this morning.  I always get it to go (or take away as they call it here) because Lita prefers to eat at our house.  One of the cooks for Islander Cafe also works at Mango, so usually, the breakfast if pretty much the same.  Mango just has a little different approach to breakfast being that Christian is from England.  A full English breakfast is only P250 ($5) and it's enough for both Lita and me.  I mean I could eat more but it's enough to keep me satisfied until my next meal.  I'm trying not to eat so much.
I've been playing a lot of dominoes recently.  Finally, I'm getting people interested in playing.  I reacquainted two people (Steve & Robert) with the game and showed another (Christian) how to play.  It's only the regular block game but it's better than no dominoes at all.  I'm still hoping to get them interested in playing Texas Moon, which is my favorite domino game.   I can't get them to play my Empire Builder (my favorite board game) but I'm happy for now playing dominoes and will do what I can to increase the playing time.  
That's enough for now.  I'll be about 200-250 words over what I normally like to post but I started rambling a bit.  There still may be a couple of really big developing stories coming soon.  I hear it's going to happen but I have not been officially contacted.  That's what I'm waiting for, official contact.  It could be very interesting.  Stay tuned.
Salamat Y'all