Consistent Rise of Dengue Cases in E. Visayas Alarms DOH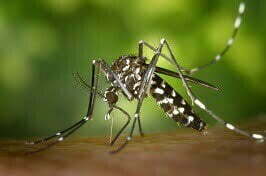 [smartads]
TACLOBAN CITY — The consistent increase in the number of dengue victims in Eastern Visayas has alarmed the Department of Health (DOH), as more seriously ill patients overcrowded state-run hospitals in the past few weeks.
In a press conference, DOH Regional Director Minerva Molon on Tuesday called on government health facilities to utilize every space to accommodate patients with severe dengue fever.
"The number of patients at the EVRMC (Eastern Visayas Regional Medical Center) has increased significantly as more children suffer dengue fever. The hospital has been admitting 20 to 30 new dengue patients daily," Molon said.
EVRMC, the region's end referral hospital with a bed capacity of only 500, presently serves up to 1,000 patients due to the surge of dengue cases.
"Our hospital is very congested. For those victims that are not admissible, we advise them to get treatment from rural health units or undergo home-based treatment," Molon said.
Death toll from dengue fever in Eastern Visayas region rose to 24 this week with 6,327 others hospitalized from January 1 to July 19 this year, which is more than twice that of the same period last year, the Department of Health (DOH) in the region said.
[smartads]