City Revives Management System for Plans, Programs
[smartads]
Tuesday, December 18, 2012
CALBAYOG CITY — City Mayor Ronaldo Aquino started the revalidation of the City Government's commitment to pursue the institutionalization stage under the performance governance system (PGS).
Mayor Aquino said the City Government needs to reassess its capabilities and potentials in order to formulate an updated, comprehensive, and feasible strategic map that will serve as management tool in setting the plans and programs of the City Government.
Aquino added that with the enhanced strategic map and score card, it will be easier to set priorities in addressing the concerns of the community given the limited resources of the LGU.
Last November 7-9, 2012, the city mayor together with the department managers of LGU Calbayog and at least five representatives from each sector in a community underwent a three-day group discussion at I's Plant Hotel in preparation for its strategy refresh session. The discussion was facilitated by a five-member programs team from the Institute for Solidarity in Asia (ISA).
The activity was an offshoot of the meeting between Mayor Aquino and ISA president Francisco Eizmendi Jr. and his staff. During the meeting, Mayor Aquino expressed his interest to pursue the installation of PGS in LGU Calbayog City during his administration as the main tool in accomplishing the vision and mission statements of the Calbayognons.
During the administration of Mayor Mel Senen Sarmiento the LGU Calbayog managed to hurdle the first three stages of PGS, namely, Initiated (2005), Compliant (2006), and Proficient (2009).
Please continue reading at the link below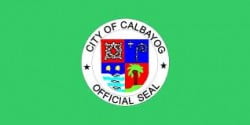 http://www.sunstar.com.ph/tacloban/local-news/2012/12/18/city-revives-management-system-plans-programs-258983