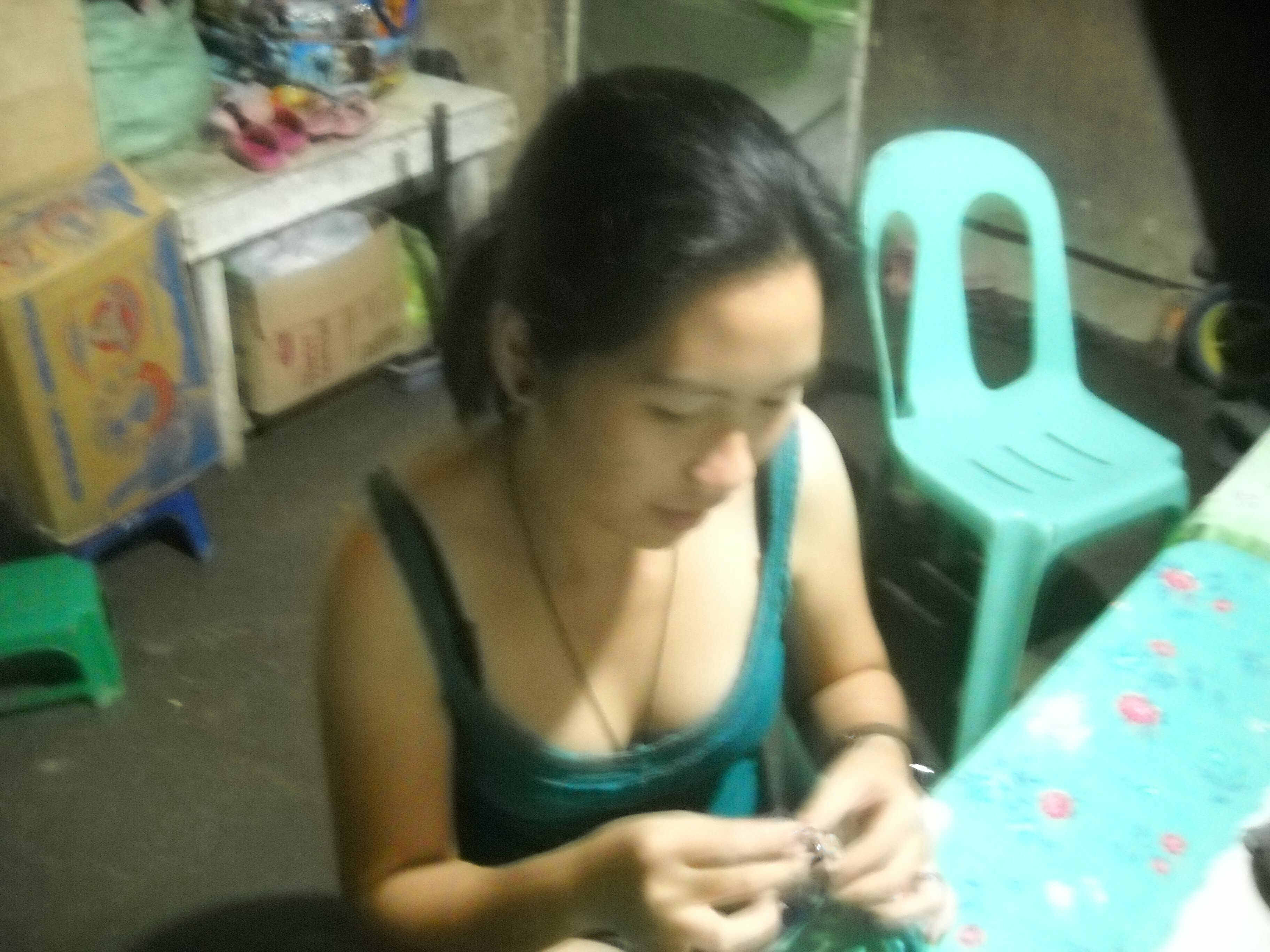 [smartads]
Even though I didn't go to sleep until about 0430 I was up around 0935 because I heard Precious and Casandra screaming so much I thought they were on fire or something.  As it turns out they were just over reacting to a little bit of punishment.  Precious, being 3 years old, is good at over reacting and Casandra does whatever her big sister does.  Since I'm up already I decided to see who was out front, which is something that I do a lot of the time.  This morning Lita was sitting at the picnic table drinking a San Mig Light.  She says she is drinking it so she can sleep.  She slept pretty good the night before.  She was sleeping before I was.  True to her word though, after she finished that 'one' beer, she went back to bed.  Oh well!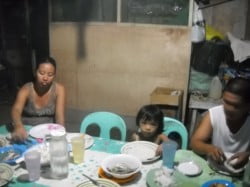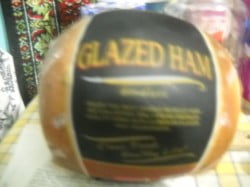 Titing has his music blaring outside promoting his Pepsi again today.  It's still on sale, 3 of the 1.5 liters for only P100.  I think it will be on sale until right after the new year.  He had the bass so loud it was pounding into our souls.  It seems that the only ones that it bothers is Lita and I, maybe everyone is just so use to it.  I don't really like about 1/2 of the songs that they play, especially when the rap crap comes on.
As I was reading the blogs that I follow I came across a comment that I really wanted to answer, and I did.  I answered it so much that I had to do a whole post on it.  It's the feature post yesterday that is titled Response to Steve at Philippines Plus.
Tonight, sometime between 11pm and midnight we will be having a feast.  It's something that we do here every year.  There is usually something within all that food that I think is edible.  It's not easy being a picky eater most of the time.  I did get a few new pictures though, so it wasn't all a lost.  Besides I got to eat some more of that ham so I did just fine.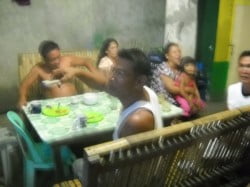 The restaurant next door put up a name for their restaurant finally.  They told me what it was before but I didn't really understand what the lady was saying.  The name is Jam Silogen.  As it turns out that is not so hard to pronounce once I see it spelled out.
They are forcing me to drink some Red Horse tonight.  I didn't put up much of a fight though.  It's been quite awhile since I have had a beer, so I figured it was about due.  There's not much else to do anyway.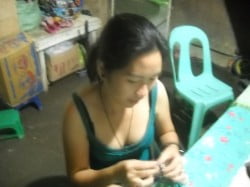 Titing broke out the karaoke after he finished with his Pepsi advertising.  Most of the people around here like to sing, especially Cathy, Bebie and Juvic.  We moved the truck out of the parking space temporarily and we are using that space for the party tonight.  Well that is the same place they set up the karaoke and it is right outside of my computer room window.  It's pretty hard to concentrate on doing the blog when that karaoke is blaring out there and Lita is in the bedroom blaring the TV trying to hear over the karaoke.  After awhile I just gave up and went outside to see who was singing.  I even flirted with singing a couple of times because Titing has some of  songs on there that I like, like Friends in Low Places and Top of the World.  I didn't see any Hank Williams Jr or Gretchen Wilson though.  I didn't look really good, because I really had no intention of scaring people with my singing.  I do sometimes, but very rarely and not only when I have been drinking a lot either.
After listening for awhile and as midnight approached, there were a lot of Merry Christmas's exchanged, then I head back to the computer room.  After awhile something that really sucks happened, but since it was after midnight, it will have to wait until the next post in this series.
Salamat, Y'all