Calbayog Mayor Signs Deed of Sale with Gaisano
[smartads] TACLOBAN CITY- The coming in of a shopping mall in Calbayog City is now official.
This after City Mayor Ronaldo Aquino confirmed that he has already signed a deed of sale of the city government-owned property to the Gaisano shopping mall yesterday.
According to Aquino, the coming of the Gaisano shopping mall in his city would create a ripple effects to its economy and would result for other investors to conduct their business in Calbayog, the first city of Samar Island.
Aquino, in a telephone interview, said that the city government earned about P67 million in selling its property, land and building, which would be used by the Gaisano for its Calbayog branch.
The proposed Gaisano mall would be sitting at 6,700 square meters located right at the center of the city.
Aquino said that the city government agreed to sell the lot at P10, 000 per square meter which was relatively lower compared to its current zonal value of around P12,000.
The area of the proposed Gaisano mall was the old public market of the city.
Please click the link below to read the rest of the story at the original site.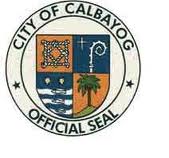 http://www.bworldonline.com/content.php?section=Property&title=Gaisano-mall-to-rise-in-Samar&id=39827
My Opinion:  So by this time next year we should have at least one mall here, as long as they are running on actual time and not Filipino time.  I'll be one of the happiest people in the city when they open up.  Getting 85% of the workforce from the city is a good move.  I hope one of those "other companies" turns out to be an electric company, but I doubt it.