Calbayog City Welcomes Development of Bangon Falls Hydro Power Plant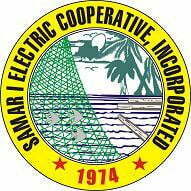 [smartads]
CATBALOGAN CITY, Samar, February 6 (PIA) – Calbayog City Mayor Ronald Aquino with SAMELCO-1 and the Clean and Green Energy Solutions, Inc. (CNGESI) partner to develop a renewable source of power.
The project will be called the Bangon Falls Hydro Power Development Plant geared towards providing renewable source of power that the developing city of Calbayog needs.
Mr. Dendrick Lao, CNGESI Business Development Officer said that developing Bangon Falls into a Mini-Hydropower Project can provide the needed power to SAMELCO-I, the "will be" off-taker of the power generated by the hydropower plant.
Lao added that the Bangon Falls Hydropower Project can generate a potential capacity of 1.5 MW or a total of 9,480,000KWH annually.
The Bangon Falls Hydropower Plant development, with construction duration of 30 months, will be located at Brgy. Tinaplacan,  Calbayog City, where the run-of-river technology to be used in this project would by-pass the upstream flow of water of the Bugtong River and return to its original path before the Bangon Falls. This scheme, Lao  added,  will preserve the natural flow and will not decrease the volume of water flowing through Bangon Falls, which is a tourist attraction.
– See more at: http://news.pia.gov.ph/article/view/1211423198467/calbayog-city-welcomes-development-of-bangon-falls-hydro-power-plant