[smartads]
More Western firms are filling their executive positions with locals. Foreigners with no Asian experience need not apply.
Forget expats. Western companies doing business in Asia are now looking to locals to fill the most important jobs in the region.
Behind the switch, experts say, are several factors, including a leveled playing field in which Western companies must approach newly empowered Asian companies and consumers as equals and clients—not just manufacturing partners.
Companies now want executives who can secure deals with local businesses and governments without the aid of a translator, and who understand that sitting through a three-hour dinner banquet is often a key part of the negotiating process in Asia, experts say.
In fact, three out of four senior executives hired in Asia by multinationals were Asian natives already living in the region, according to a Spencer Stuart analysis of 1,500 placements made from 2005 to 2010. Just 6% were non-citizens from outside of Asia.
"It's a strategic necessity to be integrated in the culture. Otherwise, the time to learn all of it takes forever," said Arie Y. Lewin, a professor of strategy and international business at Duke University's Fuqua School of Business. He adds that locals may better navigate a business culture where copycats and competitors often play by different rules.
What's more, a failed expatriate hire can be a costly mistake and slow a firm's progress in the region, said Phil Johnston, a managing director at recruiter Spencer Stuart.
To help companies fill Asia-based executive roles, at least two search firms—Spencer Stuart and Korn/Ferry International—say they have begun classifying executives in four broad categories: Asia natives steeped in local culture but educated in the U.S. or Europe; the foreigner who has lived or worked in Asia for a long time; a person of Asian descent who was born or raised in a Western country but has had little exposure to Asia; and the local Asian executive who has no Western experience.
For companies seeking local expertise, both firms said the first category is by far the most sought-after. But Mr. Johnston said those candidates are difficult to find and retain, and they can command salaries of $750,000 to $1 million—on par with, and sometimes more than, their expat counterparts.
German conglomerate Siemens AG in 2010 hired Mei-Wei Cheng, a China-born Cornell University graduate, to head its Chinese operations—a role previously held by European executives.
Please continue reading at the link below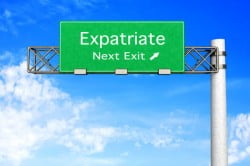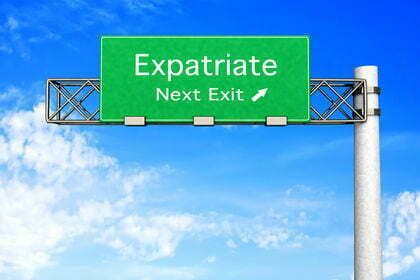 http://globalconnections.hsbc.com/united-kingdom/en/news-insight/asias-endangered-species-the-expat