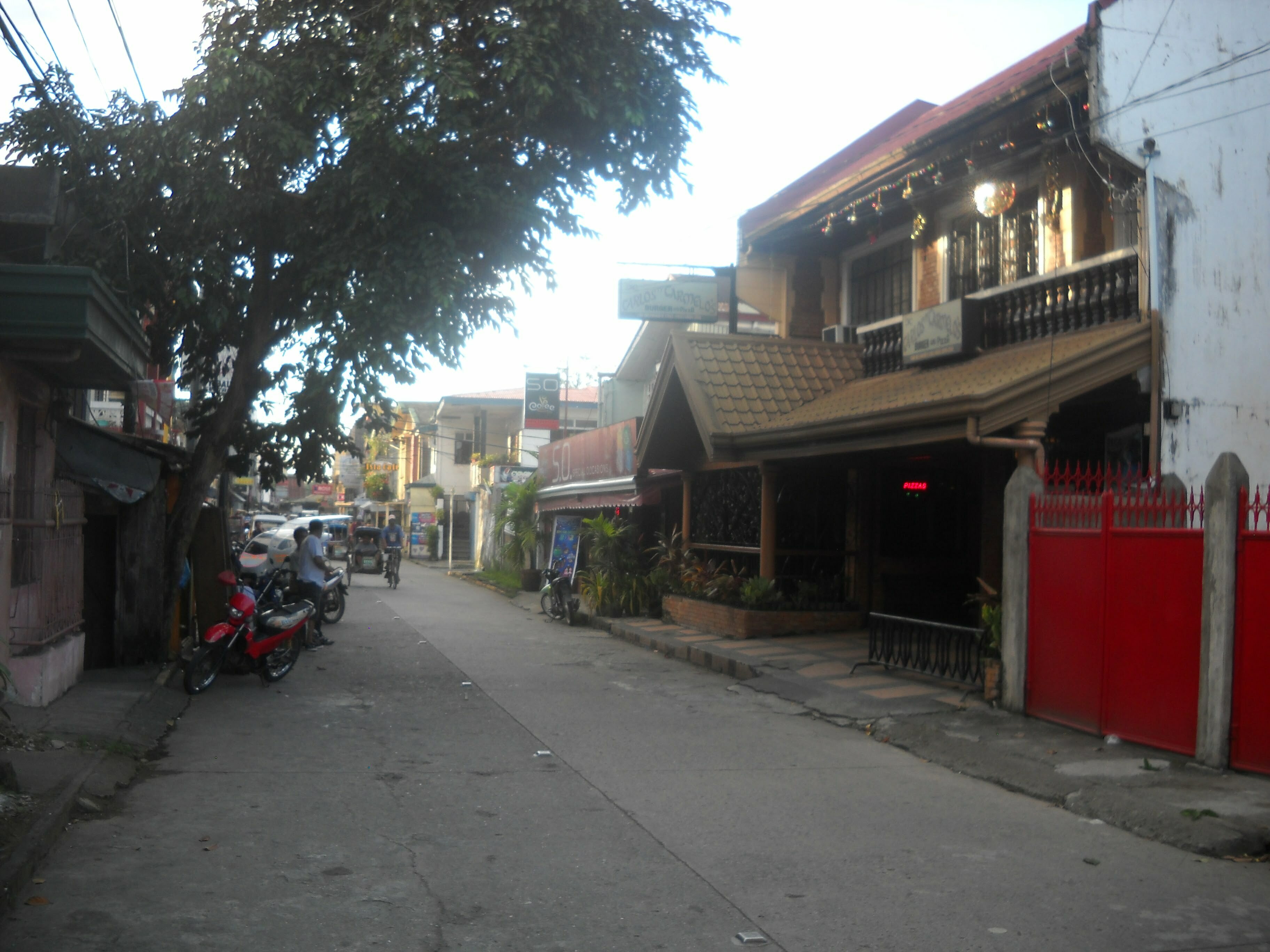 [smartads]
I have just departed from Mar's house and talking to Ludy, Marge, Marianne and Marlou (oh and Rhianne too, can't forget the baby) and I am continuing my walkabout in downtown Calbayog, or as they call it in the Philippines, Calbayog Proper.  The next street over is Nijaga Street and I have pretty much decided that after this street, I will be heading home.  It's getting late and Lita will be worrying that maybe I got kidnapped or something.  Of course that does not mean that I can not take more pictures while I am walking.
I know I said that I would finish this up today, but I think I'll have to extend it just one more day to get all the details of things that happen, since I have been trying to limit the number of words in my posts recently.  I do not want to bore anyone if I can help it and for those of you that are enjoying this, then it will get you back for at least one more day.  I also told you in the last post that I would be going to someplace that I have been wanting to go, but have not.  Well that also will have to wait until next post as it was during the last part of my journey home.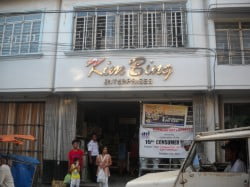 So I get on Nijaga Street and right away I realize that this is the street that has 3 nice restaurants on it.  There is Carlos n' Carmelo's, SO Cafe and Isla Cafe.  I have eaten at Carmelo's and Isla, but not at SO yet.  Carmelo's is the place with the big cheese sticks and Isla is the place where I had my first (and only so far) expat meeting with Rick and Cliff.  I really did not find much on this street besides the restaurants to take a picture of, except a hardware store, a Chook's to Go and at the Monterey Meat Shop that has multiple little eating places associated with it.  By this time I'm at the end of the street, right at the Chook's and am getting ready to head home, when I notice a sign for a hotel that I did not know about.  The sign on it said the name of it was King's Court and I had no reason to believe that was incorrect, but it was incorrect.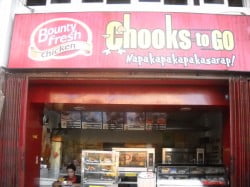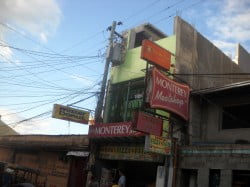 The name of it is Imelda's Lodge.  It is not so easy to find and they make it even more difficult because they have yet to change the name on the outside  Those pictures also will not be in this post, but I have already made a post for that hotel on this website.  You can go here to see it, in case you missed the post that is on the front page.  At first I was not going to go up the stairs, but I made myself do it.  I wasn't sure of what was actually up there or whether or not anyone would be able to speak English, or want to speak English.  It turned out well though because the lady there spoke good English.  I was able to take the pictures without a problem also.  Only one hotel has not let me take any pictures of the rooms.  The lady here said that all the air con rooms had someone in them already so I guess they do get decent business.  After taking about a dozen pictures on the 3 different floors, I headed out to go home once again.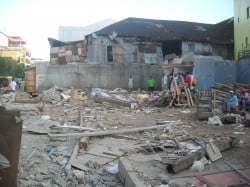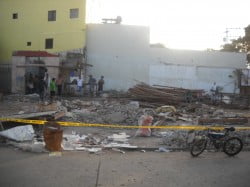 While walking I can hear what sounds like a marching band and it takes me a minute or so to see that it is a band, but they are in the back of a truck on the highway heading towards City Hall.  They were too far away to get a good picture with my cheap camera. As I was heading that way, 2 little girls that looked like they had not eaten for awhile, asked for a peso.  Well normally, since I know if you give to one, flocks of them will arrive, if they notice you give money, I just tell them that I do not have any money, but this time I just could not say no.  I only had P30 with me, but I gave them P10.  Their little faces lite up and that made me feel good.  I'm sure they were only expecting the P1 like they normally get.  I wish now I would have at least given them P20 because no one else bothered me.  At least not up to that time.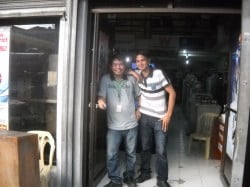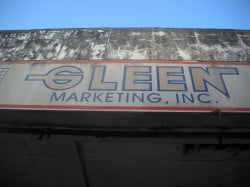 As I was walking up Orquin St, which I now know is the street Jollibee and Chow King are on, heading towards Maharlika highway to turn left and head home, I noticed some construction going on next to the Chow King.  I remember that Ludy had just mentioned to me that they were constructing a mini-mall across from Nijaga Park.  This must be it because there is no other construction going on across the street from the park.  There is nothing there at the moment, but I hope this mini-mall turns out to be something that I like to shop at.  You know I do not even know if there was a building there or not.  I guess I just do not get downtown enough to notice if things change.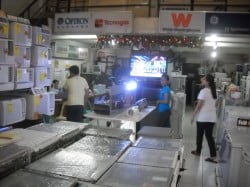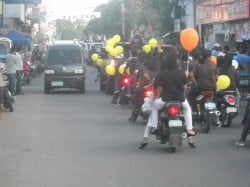 As I get to the highway, I see that it was not only a band that was there, but it is like a little parade or something.  It was the very end of whatever it was, so I did get one good picture.  This parade was stopping at City Hall and it seemed like everyone just went their own way after that.
I got a couple of pictures of some appliance stores on that street and a couple of guys wanted their picture taken also.  I figure, what the heck.  It makes them feel good and I can always erase it later, or I just might put it on this post.
Well I hope you will be back for the 'real' conclusion in the next post.
Salamat Y'all