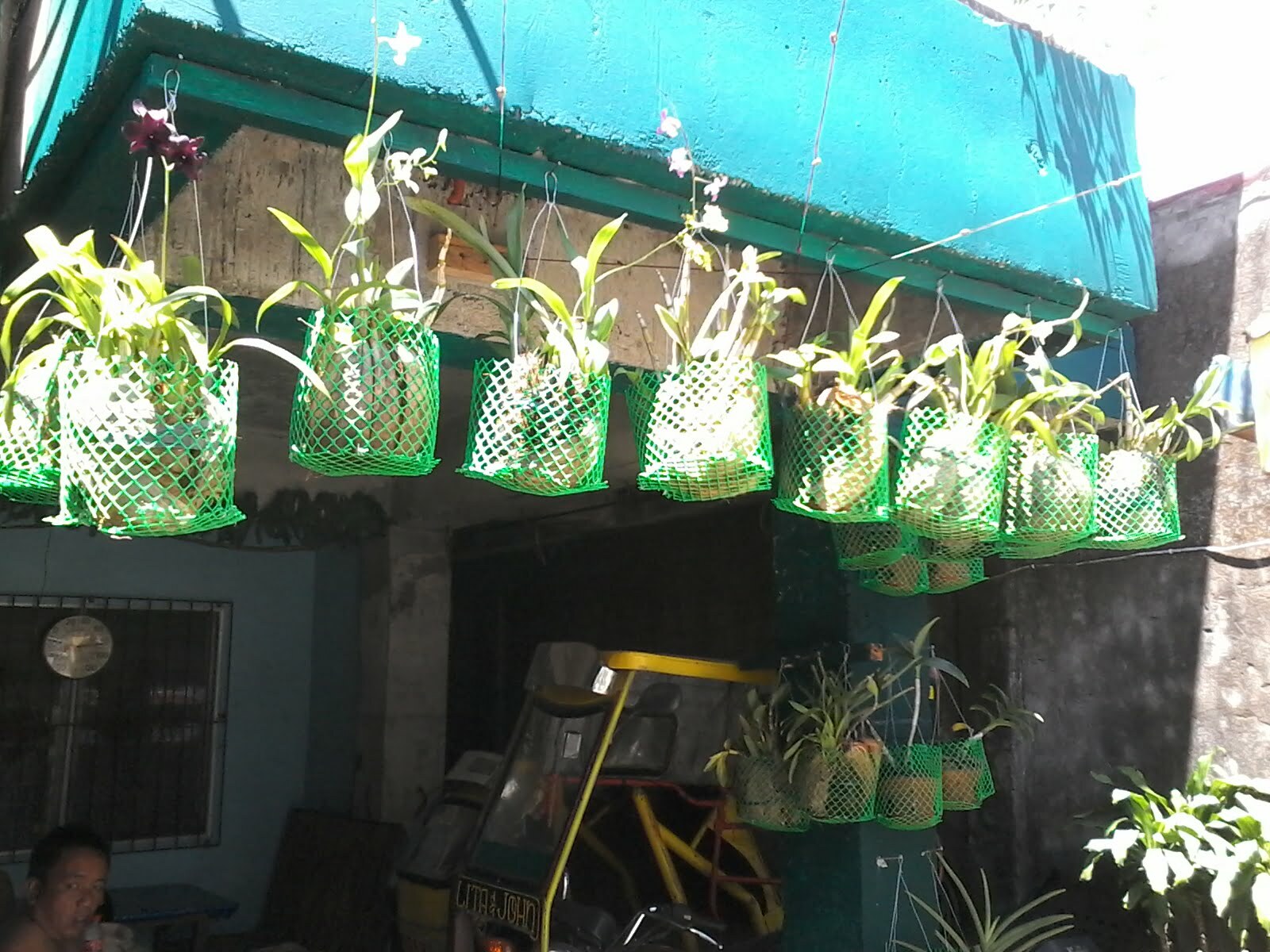 [smartads]
My computer UPS (Uninterrupted Power Source) was giving me problems this morning (14 Apr).  The alarm was going off on it again.  I was hoping it would last until the end of the month, but I'm not so sure that's going to be the case.  Most likely it needs another internal battery, but it's possible that there is something loose in there, maybe because of a cold solder.  Of course the cold solder would be less expensive, so it's probably not that.  To re-solder it it would probably be around P150, but to replace the battery it will be closer to P1500.  The NFL Draft will be on the 28th (29th here) and I am hoping to have it all repaired by then so there will not be any interruptions during that time.
All the painting and hanging of the orchids that was started yesterday has been completed.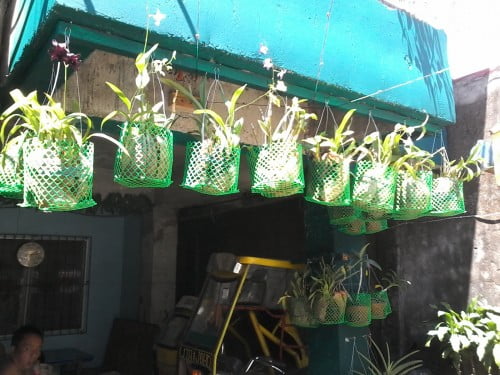 We were suppose to have lasagna again today, but I told Lita that I'm not so hungry so she is postponing it until another time, probably tomorrow.  
I found out today that Titing, Neneng and Mar will be going back to Catmon tomorrow morning to take care of some family business.  They will be gone until Tuesday (19th).  They asked us if we wanted to go, but we declined. Lita might have except that she just got back from there not so long ago and she still remembers the long trip.  Soon she'll forget and want to go back again.  I think I'm going on the next trip, whenever that may be.  It looks like it will be at the end of October.  If it is, then maybe I won't go after all.  That will be shortly after we return from Texas most likely.  I'll have to remind Lita and factor that into when we will actually leave for Texas.  We usually go in mid September because it's easier to get a Space A flight out of Clark, since all the kids are back in school after summer vacation in the US and not on vacation with their parents, using up all the Space A seats.
A few boring things happened for the next few days, but on 20 April I found out that President Aquino and his sister Kris were here in Calbayog.  My wife and other relatives here don't always let me know when noteworthy things are happening around here.  I only found out because I saw it on Facebook.  Of course I have to verify almost everything I see on Facebook because of all the crap people post on there.  This however turned out to be true.  
Whenever a politician is in the area, and staying at the Ciriaco, there is always a lot of security around.  Since it is election time, it's been happening often lately. I don't think much about it anymore and really don't care who it is there, except to inform y'all.  Sometimes it makes me a little nervous having so much security around because you just never know when someone dumb will do a drive by and not care who they shoot.  A lot of the times the security is right in front of our gate, sometimes even inside the gate eating some of Neneng's bar-b-que at the table out front.  The computer room where I spend most of my time, is right behind that table so any bullets that missed targets would come right through my window.  It's not something I fret about, it's just the facts.
Salamat Y'all