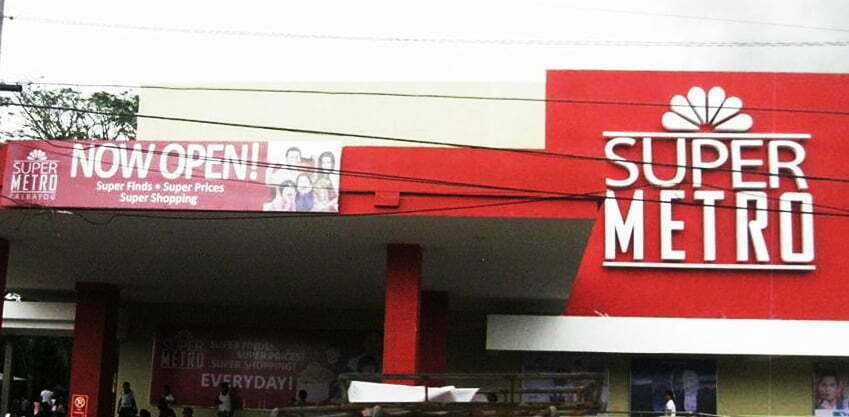 Yesterday I ordered from Lazada again. I ordered a 960 gb external hard drive and a bar speaker for my TV in the bedroom. It's very difficult to hear our TV when we play movies on it. When watching TV it's fine, but not recorded movies from a thumb drive. I hope the deliveries show up. I have a difficult time with the delivery company Ninja Express. They only seem to be able to find my house about half the time. I've had at least 4 items returned to the company because of non-delivery but they say that they did try to deliver them. That's a bunch of bull shit. We are always waiting for the packages and there is always someone here. We'll see how things go this time. If they have the same problem again I'm going to call their office and speak with the supervisor.
Since Xoom has been giving me problems about the amount of money I can transfer these day, I used a new money transfer service called Remitly.  The first transfer was free and your first exchange rate is higher than the current official exchange rate.  I tried using them last month but they gave me a difficult time trying to verify my account.  First they said it was good to go, then they came back and asked for a picture ID (not expired), then after that they wanted a copy of my bank statement.  I sent all that and they were still taking their time.  I just canceled that transaction and went to the ATM.  The ATM fees are too high, but at least I was able to get my money right away.  I just decided to try them again this month, since I can't contact Xoom to straighten out the problem.  Xoom is not taking phone calls right now because no one is in the office (COVID-19) and all my e-mails get returned with an error message.  I never had a problem like that before.  My first Remitly transaction took about an hour total, from submitting to pickup, but I'm assured the next transaction will be approved much faster.  Anyway, if you also like to try Remitly please do so via this code to help us both get $15 each Remitly.  Now I have Remitly and (maybe) Xoom (if they straighten things out for me).  I guess I can go with the one that gives me the best rate each month. Something for anyone wanting to move to the Philippines to think about.
After getting the money I went to by Mercury Drug to get one of my medications that is hard to get sometimes.  I wanted to be sure I had enough to last the rest of the month.  I also went by Globe to see if they were open so I can pay my internet, but they were closed.  I'm going to have to call them to see how I can make my payment if they are not open.  Then I went to Metro Supermarket to get 'my' essentials.  I got what I wanted today and Lita is going to send Neneng (our cousin and house lady) to shop for the Filipino stuff.  I saw Christian while I was there.  He was doing shopping for himself and 2 others.  He's just that kind of guy.  We both wanted to buy some lettuce but there is not any.  There sure was a lot of cabbage though. We can now buy liquor but we are limited to how much.  I don't know how much beer but I was told we can only get 2 bottles of wine per person per trip.  I got her 2 bottles and I think she will get Neneng to get her 2 more bottles when she goes.  That should be enough to last her the rest of the month.  I made sure to buy some ham & cheese so I can make my omelets and some Hungarian sausage because Lita and I both like that a lot.  It's actually the only sausage I've tasted around here that I like.
As we left Metro and was loading the car a lady walked by and said, "Hi John".  I had no idea who she was.  I asked Ramil (my nephew and driver) and he said it was the lady that comes by the house to sell Lita crab.  I had no idea she knew what my name was.  Actually several people in this city know my name and I have no idea who they are.  I don't know if that's good or bad.
I guess I'm going to play a little bit of Governor of Poker and then head to Mango Lounge for a little while.  I need to go when I'm fresh so I'll be fully ready to redeem myself for the 4 of 7 losses in dominoes yesterday.  Christian did say that we will play in the VIP Room next time.  It has the air con (as they call a/c here in the PI).  If he is back from shopping at Metro I'll head over there.
I hope that something somewhere in this blog post helped someone with something somehow.
Salamat Y'all