20 Questions with Ceazar Khan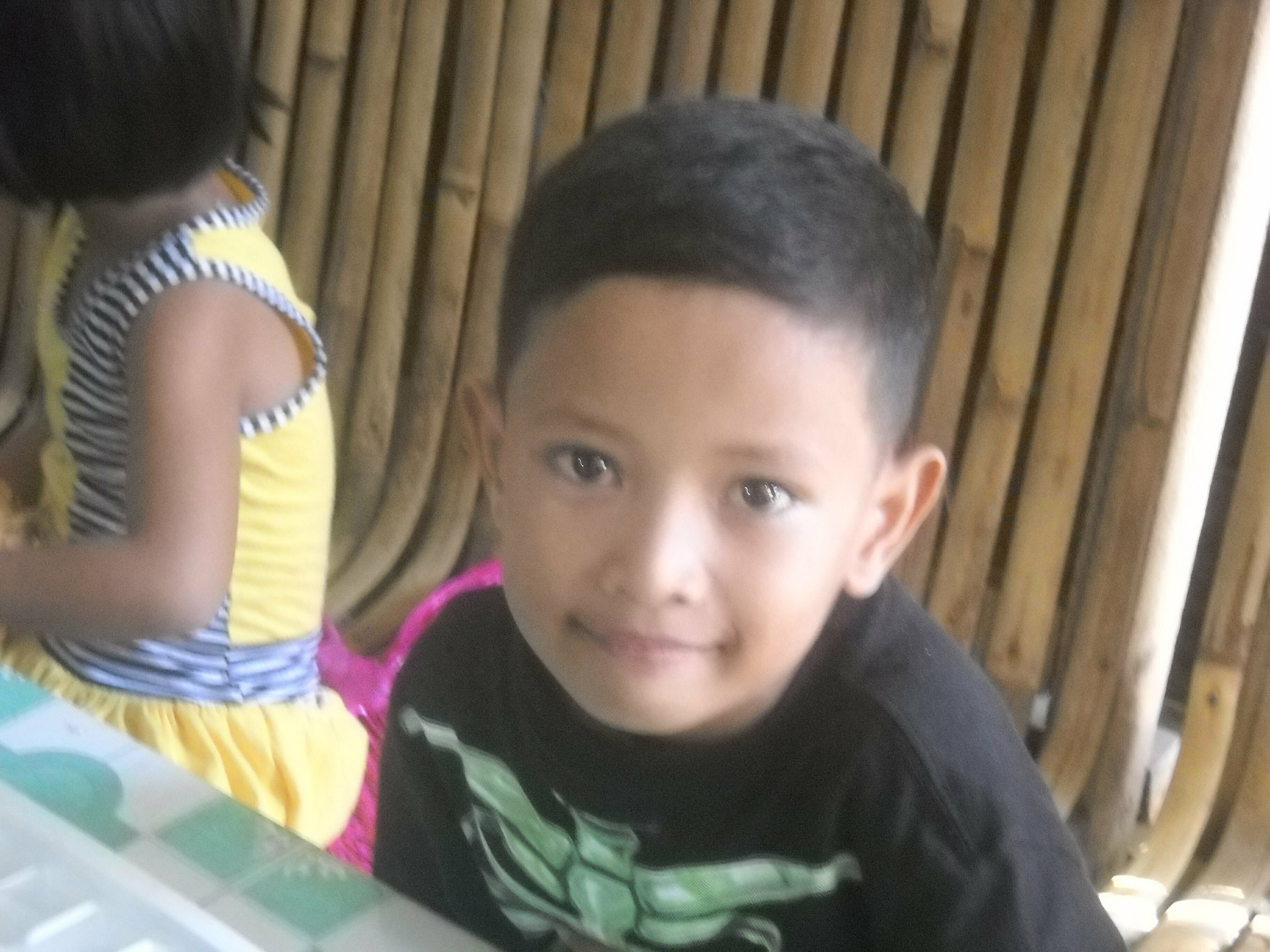 [smartads]
I have decided that I will do an interview with all the children here, maybe even some of the older ones also, when their birthdays come around.  I was a big fan of the show, "Kids Say the Darndest Things" so I thought this would be something interesting enough to write about and maybe use it against them later in life.
This is my first interview and it is with Ceazar Khan Reonal Pascasio.  Around here he is known as Khan or Khan Khan.
Khan Khan was born on November 22, 2005.  He is now 7 years old.  He was born in Calbayog City Samar Philippines at the Calbayog District Hospital.  His parents are Ceasar (Ado) and Catherine (Cathy) Pascasio.  Khan Khan is the only boy among the 4 children of his family.  The names of his sisters are Crystal Princess, Claire Precious (Precious) and Casandra Pearl.  Khan Khan is the second oldest, behind Crystal.  Casandra is the youngest.  His maternal grandparents live in Tambis 1 Saint Bernard Southern Leyte (Khany and Bebie).  His paternal grandparents live in Balod, a village between Calbayog and Gandara.  Khan Khan is also mine and Lita's godson.
I developed these questions to ask Khan Khan and with a little help from his cousin Raven and his sister Crystal, we got through the mini interview with very little trouble.
What is your favorite food?  Fried chicken.  But he does like chicken adobo also.
What is your favorite drink? Apple C2.
(Just to be sure I asked) Is Apple C2 better than Mountain Dew and Pepsi?  Yes
What is your favorite color?  Blue
What is your favorite toy?  Cars
What is your favorite cartoon? (without hesitation) Mr. Bean
What is your favorite game?  Counter Strike
Do you like school?  Nodded his head Yes
What is your favorite subject?  Filipino  (First time I knew there was a class called Filipino, but it was confirmed that there is by Raven)
Which do you like better motorcycles or cars?  Motorcycles (but his favorite toy is Cars)
Do you have a girlfriend?  (Bashfully) No
Do you have a boyfriend?  No
Do you like girls?  No
What do you like to do?  Play Counter Strike on the computer (favorite game)
If you could have any present in the whole world, what would it be?  A zebra (Hey I just write down what he says)
How old are you going to be when you get married?  29
If you could travel anywhere in the whole world, where would you go?  America
Anywhere in America?  Yes
Who is the prettiest woman in the world?  You (Hey wait, I'm not a woman.  Oh, woman … Momma)
What do you want to be when you grow up?  (after much thought) A barber.  (I hope he has more ambition later, but if that's what he wants, it's cool)
When I ask him if he had anything else he wanted to say, something that I could tell the whole world, he said there was nothing.  Oh well, I guess we will have to wait until next year to discover the wisdom of Ceazar Khan.