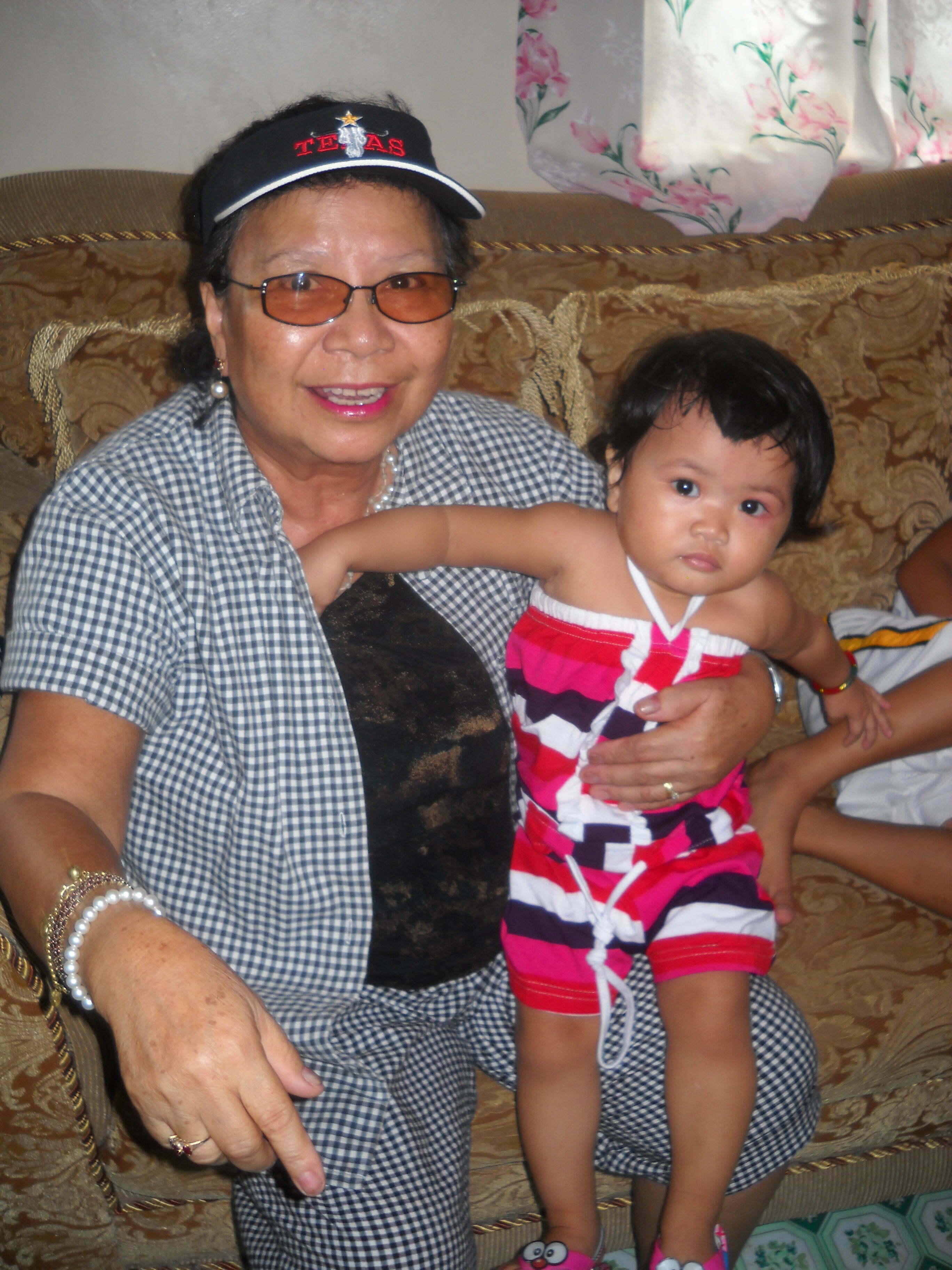 [smartads]
Well did y'all miss me?  I'll bet that no one even knew I wasn't online for a day and a half.  I had computer problems again.  It all started when I decided to try to make my DVD drive work.  I went in and changed the cables on the CD drive to the DVD drive and tested it.  It worked.  Cool, I guess the cables are just bad and need to be replaced.  I put the computer back together, stood it up, started it up and the DVD drive did not work now.  What?  It just worked like 1 minute ago.  So I turned it off and moved the cables back to the way they were and now neither the DVD or the CD drive worked.  Great!  So one more time I turned it off, made sure the connections were secure, turned it back on and as far as it got loading was "checking for IDE drives".  No matter what I did after that, I couldn't make it change from that.  More on this later in this post.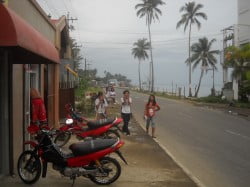 Titing, Lita and I were talking about solar power and how much it would cost.  No one knew the price, but Titing suggested that we take all the little solar panels off calculator and we could use those.  He said that we would probably only need about 1 million of them.  I told him I already had one calculator and he said he had 3, so now we only needed 999,996 more.  Of course all this was said in jest, but I wonder if that would actually work?  Probably not.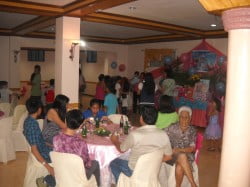 I have now put Calbayog City Facebook and Calbayog Tourism Facebook in my daily check folder.  I have been missing out on too many things happening around here.  I would not have known about Charter Day here unless Rick said something to me.  I would not have known about the Mocha Girls entertaining at the Ciriaco and I'm right across the street, even though there are signs on the hotel, without the Facebook and Rick again.  I think Rick must check these Facebook accounts on a regular basis.  But as it turns out I'm kind of glad I didn't go see the Mocha Girls at the Ciriaco Hotel last night.  I would probably either be divorced, in jail or both.  You should click on the following link to the  Calbayog Tourism Facebook.  They have several good pictures of the event and maybe you will see why I might have been better off not going.  It might have cheered me up though because my computer was out and I had nothing much else to do.  There is also a disco coming up at the Ciriaco on October 27th.  It is called Shindig – Halloween Disco for a Cause.  That is also on the Calbayog Tourism Facebook page.
Other things I have been missing out on are the 2 new pizza places coming to town and the McDonald's.  One pizza place called Pizza Palace is suppose to be open sometime next week, close to Christ the King College.  The other pizza place, Calda's, is still in talks, but is suppose to be built on Rosales.  The Mikey D's is suppose to be built across from the Philippine National Bank right across the bridge from the downtown area.  There are other events also, so if you are interested in the goings on in the Calbayog area, these 2 websites are good ones to keep you up to date, Calbayog City Facebook and Calbayog Tourism Facebook.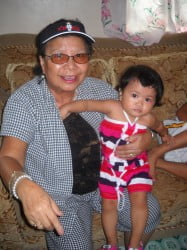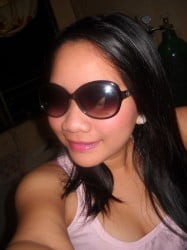 Back to the computer problem for a bit.  I was going to bring it downtown, but Grace said she has a classmate that is a teacher and has a side business of computer repair.  So I decided to give him a chance.  He showed up here about 1:30pm today and went straight to work.  As it turns out he didn't have to do much, but he did get it running.  As I suspected, my motherboard is getting old.  I have had the same board for almost 7 years.  That's ancient in computer years.  Plus it survived an international trip from Texas to here.  The problem turned out to be that when it was booting, it got as far as the CD drive and couldn't find it.  Now I know that it was plugged back in correctly and secure, but it seems that the connection on the motherboard is bad now.  Just another reason to upgrade things.  Now I have no DVD, no CD, no speakers and the sound is still no good.  Things are falling apart faster now.  Lita says she hopes it will stay together until February and maybe we can afford to upgrade it all.  According to the guy that came by, I could get a new motherboard, processor and memory for around P6,000-P7,000 ($150-$175).  Of course I would still need a working DVD drive then.  I'm sure with a new upgrade, neither of my very old ones would be compatible.  That would probably mean another P2,000-P3000.  So I figure, overall and to get a good up to date computer, it would cost no more than P10,000 ($250) and as little as P8,000 ($200).  I hope that something happens so I can get it sooner and the computer doesn't fall completely apart before I can afford to get that accomplished.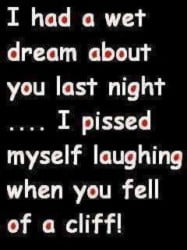 One of our electric fans petered out on us again.  It seems that one of them goes out every other month or so.  This time it was one of the ones in the computer room.  It smells like the motor burned out on it.  We plan to let our fan guy take care of it, just as soon as he makes his rounds here.  He comes by every now and then.  I don't understand why people here don't just get a phone number to call him when we need him.  Unless he doesn't have a phone.  Business is conducted strangely here in the Philippines, as far as I can tell.  They get it done, usually in a not so timely manner, but it gets done sooner or later.
I got a haircut the other day and I have got a lot of strange looks for it.  I don't think it's so bad, but Titing says it make me look like Fernando Poe  Jr.  What do you think of it?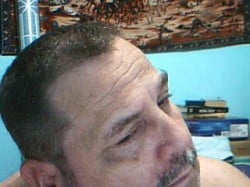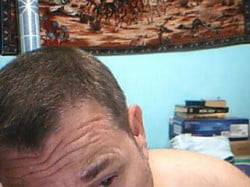 On another personal note, I've been playing Text Twist 2 and I finally got a score over 1 million on the Untimed game.  My first time over 1 million was 1,000,990, just barely over.  My very next game turned out to be over a million also 1, 543,350.  I finally got tired of trying to guess that stupid word.  I'll play again later to try to beat that score also.   Think any of y'all out there can beat that score?
I have added some more websites to Philippine Websites, but I'm going to put off describing them because I have 3 more I want to add and I'll just talk about all of them at once.  I may even just put it all in a separate post instead of taking up room on this regular post.
I still do not have any pictures, because I haven't been out much recently, but I'm pretty sure I have some that y'all have not seen, so I'll put those in today.
Salamat Y'all
 When I sing, I feel like when you're first in love. It's more than sex. It's that point two people can get to they call love, when you really touch someone for the first time, but it's gigantic, multiplied by the whole audience. I feel chills.
Janis Joplin